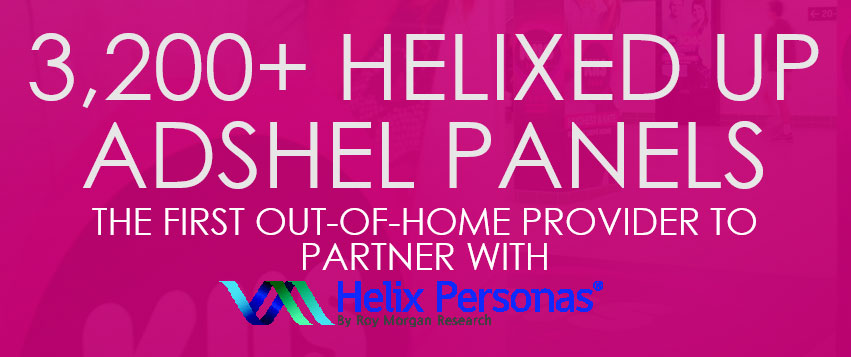 Adshel NZ has today announced a partnership with Roy Morgan which will see the research company apply its Helix Personas data integration tool across Adshel's out-of-home panels in New Zealand. 
Helix Personas is a consumer segmentation tool that combines comprehensive psychographic, media consumption and behavioural analytics into 51 identifiable Personas across seven Communities.
"As out-of-home advertising continues to push the boundaries in campaign effectiveness, we are delighted to be bolstering our already existing proximity targeting tool with the sophistication of Roy Morgan's Helix Personas," said Adshel NZ general manager Nick Vile.
"This data partnership allows us to enable better campaign planning and, in turn, more targeted, efficient campaigns across our 3300+ panels in New Zealand. With our unrivalled scale to be precise, the opportunities for advertisers become endless."
Roy Morgan agencies general manager John La Rosa said: "Helix Personas allows advertisers to identify specific consumer behavioural and psychographic segments based on location.
"When combined with Roy Morgan's consumer survey it becomes an extremely powerful tool for planning out-of-home advertising campaigns. Adshel can now provide agencies and advertisers a level of detailed targeting never before seen across New Zealand.
"We look forward to working with Adshel on delivering accountability and targeting at scale for advertisers."
---