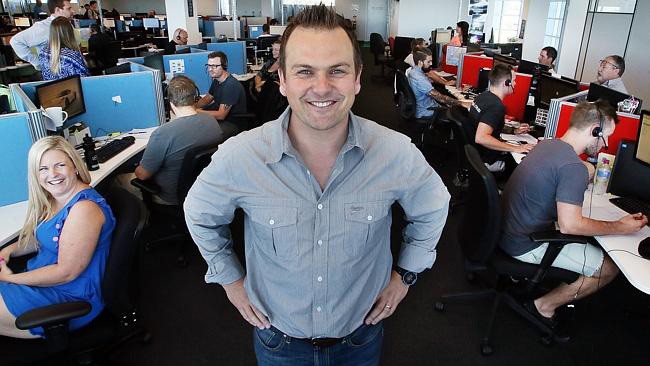 South Africa-based insurance company Youi, which has unveiled a significant investment in NZ, will attempt – in the short term, at least – to create all its advertising in-house, and buy media the same way.
Youi Insurance does have, however, have a local PR outfit on the job. "At this point,Youi has no immediate plans to deal with media and or marketing and creative agencies," Acumen Republic's Sue Hamilton told M+AD.
"In effect the way they directly with customers is reflected in the way they run their business.  They are a very cool bunch of people.
"Keep an eye out though for their consumer campaign which launches shortly."
Youi Insurance NZ has 280 employees, and offers mainly car, and home-and contents-insurance. Youi (it stands for You.Insured) has a licence granted by the Reserve Bank to operate in New Zealand.
"Youi is setting out to be the Insurer of choice in New Zealand by offering a compelling alternative," said ceo Danie Matthee.
"New Zealand represents a great opportunity for Youi – where we can combine our successful operating model and approach to serve Kiwis with better value insurance and a better experience."
"We're all about tailored products, priced very competitively and accurately, because we don't make assumptions about what our clients need – we ask relevant questions to really understand our clients better so that we can offer a competitive price. We then support this with a great product and awesome service delivered by our amazing people."
The Acument release says: Youi set up offices in South Africa and then in New Zealand this time last year to service Australian customers in a 'follow the sun' operation, which gives them the ability to help customers on a near 24 hour basis. The Kiwi team comprises 280+ employees, rising to 420+ by April 2015, all of whom are eager and ready for Youi's launch into the local market.
"We'll be working hard to ensure that Kiwis get a great deal with us and we're totally committed to the market, investing close to $60 million in capital," said Matthee.  "Having call centres in three countries has assisted us with strong growth in the Australian market due to extended operating hours and increased customer satisfaction.  This has provided us with a lot of confidence that we can offer New Zealanders the same service offering."
Background information: 
OUTsurance first launched in South Africa in 1998. Fast-forward 16 years and OUTsurance is now the largest direct insurer in South Africa, with a workforce of more than 2,600 people.
Youi, a wholly owned subsidiary of OUTsurance Holdings, launched in Australia in 2008 with a handful of employees, and has since grown to over 1,300 employees – and still counting.
Youi NZ Pty Limited is a registered general insurance company which underwrites its own policies. Our products currently include Vehicle (Car, Motorcycle and Caravan & Trailer), Home (Buildings and Contents) and Watercraft.
Youi is the fastest growing car and home insurer in Australia and in a short period of time has become the fourth largest car insurer.  Youi customers in Australia could fill Eden Park five times, with over 700,000 policies active with Youi.
Youi's New Zealand offices were originally opened to service the Australian business, with a longer term strategy to enter the New Zealand market.
Youi New Zealand was granted an official license to operate in New Zealand for New Zealand customers on 28 July 2014.
Youi's team is very important to their success, so employing the right people is paramount for the business.  Youi lives by the mantra to 'hire character and train skills'.  That means they've done away with the cookie cutter approach.  They simply employ the right person for the job.
Youi's international expansion plans have been referred to as the 'chasing the sun' approach to staffing.   Youi has call centres in New Zealand, South Africa and Australia so that when a client calls, Youi has a staff member to answer the call as part of their working day with no late night shifts impacting staff ensuring its clients always gets the best service available.
Youi @ Hand worked with the New Zealand Salvation Army Christmas Appeal in 2013. This initiative will be repeated at Christmas this year. Youi also hosts cooking days to prepare meals for the @Heart charity in New Zealand who supports families with children that suffer from congenital heart defects. As the involvement grows so too will the number and scope of the projects.
We are regulated by the Reserve Bank of New Zealand (RBNZ) and the Financial Markets Authority (FMA), our membership with the Insurance Council of New Zealand (ICNZ) is in the approval process and we subscribe to the principles of the Fair Insurance Code. We're a wholly owned subsidiary of Youi Holdings Pty Ltd, which in turn is a subsidiary of OUTsurance International Holdings Pty Limited which is part of the Rand Merchant Insurance Holdings Group (RMIH), a large international insurance services provider.
---