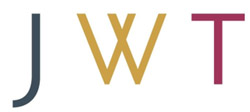 JWT worldwide, about to celebrate 150 years in the ad biz, looks set to mark the occasion by returning to its traditional name, the J. Walter Thomson Company.
Sir Martin Sorrell, ceo of JWT parent WPP Group, hinted at the rebrand this week at a breakfast hosted by The Wall Street Journal.
Sorrell told the audience the agency has been "talking about rebranding" and praised "the J. Walter Thomson Company brand" as "immensely powerful".
Going back to the J. Walter Thompson name would be "a slick and a good move," Sorrell said.
Yesterday, JWT worldwide chief executive Bob Jeffrey went a step further, confirming the name-change plans, and telling the New York Times that the group had decided not to make a formal announcement until the end of the year.
"Gustavo and I had a lengthy presentation to the WPP board of directors last Tuesday in London," Jeffrey said, referring to Gustavo Martinez, global president of JWT.
In Auckland, JWT NZ managing director Simon Lendrum declined MA+D's invitation to comment on the reports.
And John Gutteridge, JWT Australasia's Sydney-based ceo, said: "At present there is no change to the JWT brand in Australia and it is business as usual. Information about our 150th celebrations will be provided in the near future."
J. Walter Thompson/JWT traces its roots to a newspaper space brokerage that began operation on 5 December 1864.
"We felt that would be a perfect time to return to the J. Walter Thompson name," Jeffrey told the New York Times.
The agency rebranded to JWT in 2005.