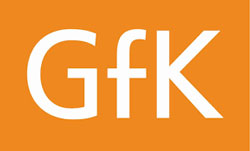 New Zealand radio enters a new phase of audience measurement this year when Europe-based research company GfK delivers its first NZ radio survey on May 5.
GfK was appointed last year, bringing to an end the long tenure of TNS. GfK began fieldwork at the end of January and will produce three surveys in total in 2016, extending to four in 2017.
The new five-year agreement will also see the radio industry commit to an enduring change in research methodology, with the ability for respondents to complete the survey using a paper diary as well as the inclusion of an e-diary which can be completed via PC, mobile or tablet for 20% of the sample.
The new service will report on radio listening for 36 weeks of the year in 2016 (increasing to 40 weeks from 2017 onwards) across the following market segments: Total New Zealand (all
markets), Major Markets (13 markets), and Metro Markets (3 markets).
"The new survey comes from a rigorous evaluation of global measurement benchmarks, and represents a best in class radio audience measurement methodology, which ultimately aims to deliver
the highest level of audience accuracy," says NZME chief commercial officer Laura Maxwell.
ln addition, GfK will launch GfK Radio lnsights, a new product for the New Zealand market which which will consist of behavioural research that adds valuable context to the radio ratings.
"We are excited about being able to move beyond the numbers to understand 'who' is listening to radio," said MediaWorks Radio ceo Wendy Palmer. "The deeper context into audiences through GfK's Radio lnsights will help advertisers make better informed radio planning decisions.
"We are very pleased that the industry is moving forward with the new rolling methodology which is highly regarded in Australia and throughout the world. lt's a positive change that will see more regular ratings releases and a new national sample that will encompass all of New Zealand for the very first time."
GfK will continue to drive audience measurement of the commercial radio industry, and in an endorsement of the new methodology, Radio New Zealand will join the commercial stations by using the new GfK survey for their own audience measurement reports.
They will be measured along with NZME and MediaWorks. Adding further scope to the survey will be the inclusion of the lwi Network, the Rhema Media Network, plus other independent stations including Radio Tarana. This move will strengthen the position of the radio industry's trading currency by increasing the geographical coverage and survey types, and reporting frequency.
RNZ ceo PaulThompson said the initiative reflected well on the New Zealand radio industry. "Radio New Zealand is pleased to be working alongside commercial colleagues to contribute to a robust nationwide audience measurement for live radio," he said.
The survey release dates for 2016 will be 5th May, 2nd July and 10th November.
GfK will conduct a road show in Auckland, Wellington and Christchurch in the middle of March to further explain the radio research methodology and the systems surrounding it.
Dr Morten Boyer, general manager for GfK, said: "We are extremely grateful to have been selected by the New Zealand radio industry to evolve its existing ratings system. We are also very pleased to see the industry coming together under a single currency for the first time, and think this is a great endorsement of the enhancements to the ratings we will be introducing to the market together with the New Zealand radio industry."
---