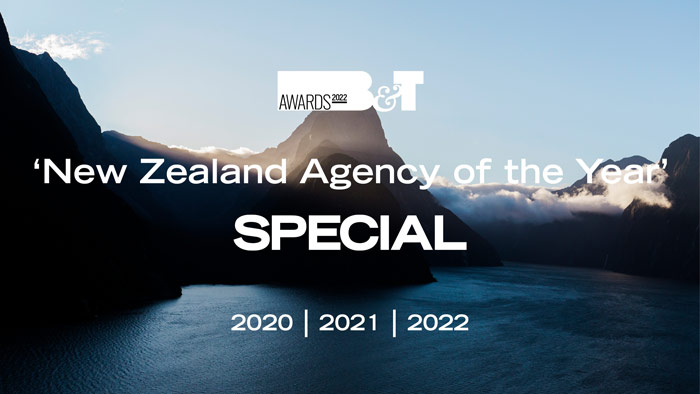 AUCKLAND, Today: Special continues its golden run of form with a third straight New Zealand Agency of the Year title at Australia's B&T Award.
The judges said: "The agency has managed to best itself again recording a 29% per cent boost in revenue, profits increasing by more than a third, and growing its headcount by 21%.
Special founder/CEO/CCO Tony Bradbourne said: "But, it wasn't all a numbers game. Special won a Gold Lion at Cannes and a One Show Best in Discipline pencil — only the second pencil to be awarded to a Kiwi agency."
"Special also won New Zealand's first-ever Global Effie.
---
"The whole team flew to Sydney to present our year's work. It's such a robust process, but an amazing opportunity to be able to talk to leading CMOs."
---
"Despite covid restrictions, Special opened offices on two different hemispheres – in London and Wellington – joining the company's existing offices in Auckland, Sydney, Melbourne and Los Angeles.
"That global reach has not detracted from Special's Kiwi heritage, however. This year, the company launched Special Aotea, a culturally-led creative, strategic, and business rōpū (Maori for group or collective) within the agency designed to authentically represent Te Ao Māori (the interconnectedness of all living and non-living things) in its people, work, and the next generation."
"Special also took out two of the most competitive categories at B&T – 'Best PR Campaign & Best Media Campaign – both for David's Unusables.
"I want to thank the whole team that flew over to Sydney and presented our year's work.
It's such a robust process, but an amazing opportunity to be able to talk face to face with some of the leading CMOs in the region.
"It's incredibly tough to win in any year, to win three in a row is just amazing."
---