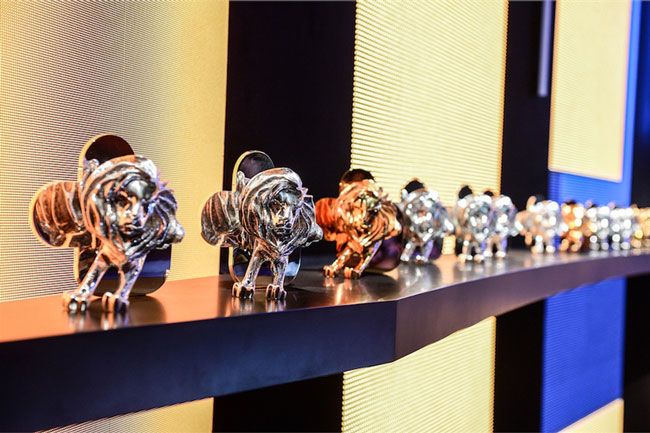 Overall it was a markedly underwhelming year at the 2018 Cannes Lions for the Asia-Pacific region on the numbers, with a total of 174 awards this year—a 40% drop from the 2017's 293 awards.
Campaign Asia-Pacific reports that a large part of the difference this year is attributable to the usual big hitters winning markedly fewer gongs in 2018. Australia (56 awards) nd India (21) each collected half the number they did in 2017, while Japan, which took home 38 awards in 2017, managed only 21 this year.
There were some small positives for the likes of Thailand (21) and Hong Kong (9), which both won three more awards this year than they did last year, as well as some international acclaim for Pakistan with two Bronze Lions in 2018.
But by far the biggest flop for the region was Singapore, which managed a measly two Lions this year, compared to 32 in 2017, adding significant heft to claims that the quality of creativity in the Lion City has dwindled sharply.
---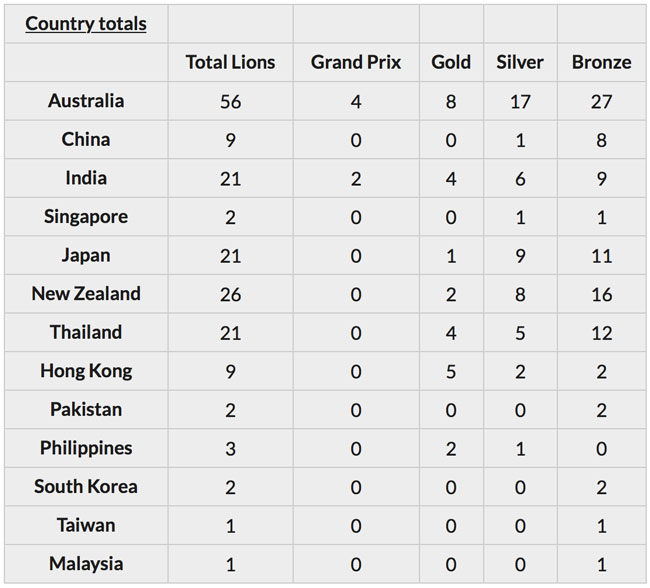 Key factors likely to have contributed to the dramatically lower numbers include the shortening of the entire Cannes Lions festival to five days, and a cut in the number of subcategories (by more than 120).
Perhaps most crucially, the three Lions categories discarded for 2018—Integrated, Cyber and Promo & Activation—yielded significant results for APAC in 2017. The region picked up three gongs in Integrated, 22 in Cyber including a Grand Prix, and 18 in Promo last year, a chunky haul that altered into a pair of new categories, Brand Experience & Activation and Social & Influencer where APAC fared less well.
They were replaced by Creative Ecommerce and Sustainable Development Goals, which yielded three Lions apiece, although one was a Grand Prix for APAC's standout campaign, Palau Pledge by Host/Havas Sydney.
After the 2017 controversy around Clemenger BBDO's Meet Graham, which missed out on a Titanium Lion despite winning two Grands Prix, there was near universal acclaim for Palau Pledge, which took home three Grands Prix and a host of other awards, including the top Lion of them all, the Titanium Grand Prix.
In addition, despite its overall haul being lower, India can look back with satisfaction on taking two Grands Prix home this year: the Health Grand Prix for Good and Creative Effectiveness.
"All told however," concludes the Campaign Asia-Pacific report, "it looks like it's back to the creative drawing board for APAC in 2019."
---