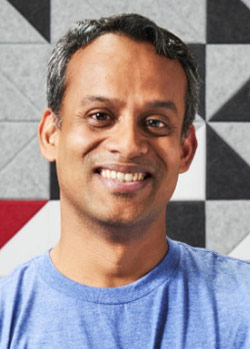 KUALA LUMPUR, Tuesday: User privacy and regulation has become a topic of controversy in the past few years. However, it has been largely well received by end-users, who welcome the increased protection of their personal data in the light of increasingly malicious attempts to compromise and disclose such data.
At the same time, these increased regulations have dealt some blows to digital marketing efforts, the most recent of which is Apple's effective disabling of device Identifier for Advertisers (IDFA) from iOS14.
Apple's decision to make this opt-in makes it effectively dead, with opt-in rates predicted at –0-20%, and is expected to have major implications on the mobile ad tech ecosystem, even on advertising giants like Facebook and Google.
In response to that, Malaysian data & artificial intelligence company ADA ceo Srinivas Gattamneni, has shared his thoughts on this topic:
"Apple's decision to make IDFA (ID for Advertisers) opt-in on iOS 14 onwards is a great move for user privacy," he said. "But it will impact the mobile marketing industry moving forward.
"Up to now advertising platforms could track marketing campaign attribution at a device level to ultimately calculate ROAS (Return On Ad Spend) from a specific campaign or ad.
"With the rollout of iOS 14, the ability to attribute performance at an ad level will remain, but these performance metrics will be decoupled from the device IDFA unless users choose to opt-in to being tracked in this way.
"Marketers will struggle with building Lookalike audiences — audiences of [anonymous] people who share similar characteristics to their target audience. This also has an impact on giants like Facebook and Google who will find it tougher to help their clients optimise campaign targeting.
"To continue delivering on campaign performance, marketers will need to pivot to letting their creative make an impact. Social listening and video analytics tools will provide the insights to inform the creative process. And creative automation will allow generation of creatives at scale for better targeting and optimisation. These are what marketers can lean on in order to overcome these new IDFA limitations.
About ADA
ADA designs and executes integrated digital, analytics, and marketing solutions. Operating across nine markets in South and Southeast Asia, ADA partners with leading brands to drive their digital and data maturity, and achieve their business goals. ADA complements its unique digital expertise with deep proprietary data of 375 million consumers, and is anchored on the following main services:
Providing business insights, data enrichment and advanced analytics.
Understanding the consumer mindset and designing data-driven creative marketing strategies.
Executing end-to-end digital marketing solutions for growth hacking, funnel optimisation and goal optimisation.
---