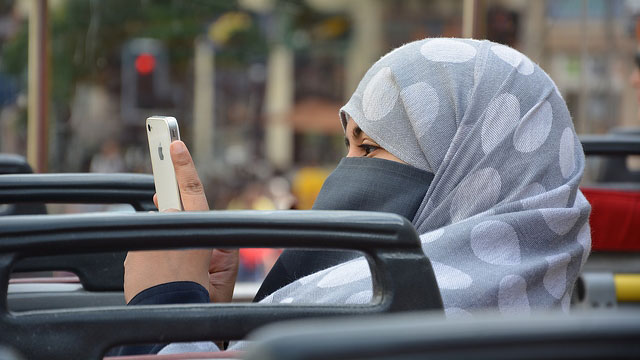 DUBAI: Arab women are tech savvy, socially engaged and ready to shake off the stereotypes, according to research released ahead of the Marketing to Women summit in Dubai.
A survey of 2000 women across the Gulf region, conducted by researcher Nielsen, found that around nine in 10 in Saudi Arabia and the United Arab Emirates owned a smartphone and used it to access the internet.
Further, eight in 10 believed themselves – and their children – to be absolutely tech savvy, although their motivations for using such technology varied widely.
More than half (56%) said they used it mainly for keeping in touch, while around four in 10 used it to alleviate boredom and to play games.
Some 46% would download a brand app to access at their leisure, while just 20% said they shopped online.
WhatsApp was by far the most popular social network in the region. Fully 92% of women surveyed were on it, compared to 66% on Instagram and 64% on Facebook; 50% were on Snapchat and just 34% on Twitter.
Christina Ionnadis, chair of the Marketing to Women Conferences in the Middle East, highlighted the changing attitudes and aspirations of women in the region, many of whom are working and earning.
"They are driving consumption of products from themselves and their families, yet they feel largely stereotyped," she said.
Many advertising campaigns continue to rely on the safe celebrity endorsement approach, she said, and to fall into the trap of portraying women in the traditional home-maker/mother category.
"It will take a bold brand to seize the opportunity of this attitudinal shift in women and leverage it to encourage local change whilst driving the emotional connection with their female consumers."
Ionnadis pointed to the example of #thisgirlcan, the campaign devised for Sport England to encourage greater participation in sports by women, the ethos of which she thought could be adapted to suit the Middle East and the Gulf Cooperation Council.
Data sourced from Gulf Marketing Review, Marketing to Women; additional content by Warc staff. Read the full report from Warc here.
---