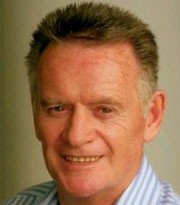 Nielsen NZ is to launch RDA Research's geoTribes segmentation within its Consumer & Media Insights (CMI) service.
Fifteen 'Tribes' or segments have been created using age, life-stage and socio-economic status to reflect different elements of the population.
In confirming the arrangement, Robert Dommett, Technical Director of Sydney-based RDA Research, and the founder of geoTribes, said: "In introducing the 2014 geoTribes to New Zealand, media owners will be able to enhance monetisation by using the segments to give a deeper understanding of their audiences' needs and motivations.
"Planners and marketers will use geoTribes to build more effective audience-driven strategies. They can integrate local area marketing with media planning, market research and database profiling through an underlying needs framework."
Kate Terry, Regional Director of Consumer and Media Insights said geoTribes provides a unique view on consumers and how to connect with them. "The Tribes offers something different. Unlike other segmentations, it can be activated for brands or locations quickly and easily. You can analyse the segments through CMI databases or explore geographically through geoTribes online mapping tool. It's a tremendous opportunity to understand consumers at a person-level, from career orientated Crusaders to those with more Slender Meanz."
The NZ Industry Review Group has welcomed the introduction and sees it as a timely enhancement of the existing Consumer & Media Insights service.
"The world around us has changed and this new segmentation reflects modern New Zealand," said group chair Barry Williamson.
"It highlights our focus and commitment, with Nielsen, to provide the industry with best-in-class measurement and insights."
The geoTribes segmentation will be in the New Zealand market, aligned with Consumer & Media Insights, from August.
The Tribes
ROCKAFELLAS: Affluent mature families
ACHIEVERS: Ambitious younger & middle aged families
FORTUNATS: Financially secure retirees & pre-retirees
CRUSADERS: Career-oriented singles & couples
PREPPIES: Mature children of affluent parents
INDEPENDENTS: Young singles & couples
SUBURBAN SPLENDOUR: Middle class mature families
TWIXTERS: Mature children living at home
DEBTSTARS: Financially extended younger families
BOOMERS: White collar post family pre-retirees
TRUE BLUES: Blue collar mature families & pre-retiree singles or couples
STRUGGLEVILLE: Struggling young & middle aged families
GREY POWER: Better-off retirees
SURVIVORS: Retirees living on minimal incomes
SLENDER MEANZ: People living in underprivileged circumstances
About geoTribes
RDA Research's class leading segmentation and knowledge integration solution for marketers who have address and age data. geoTribes is a person-level geodemographic segmentation system that combines age, location and human needs to create 15 groups or tribes.
A readily understood and used framework that brings together data visualisation, customer engagement, content marketing, retail network analysis, and local area marketing.
Segments are based on lifecycle stage and socio-economic status – key drivers of needs arousal and solution choice. These segments are distinguished by their underlying need states and have distinct psychological profiles.
It allows corporations to create their own customised segmentation schemes for both strategic planning and tactical marketing.
Ideal for products and services with a lifecycle stage loading, due to its incorporation of factual age.
About Nielsen Consumer & Media Insights (CMI)
CMI provides a 360 degree view of the New Zealand consumer. It has moved consumer market intelligence beyond traditional demographics to include psychographics, interests and attitudes,
geotribes segments, product and service usage and media usage. This wealth of insights sits alongside currency data for television, print and household expenditure. At its core sits a nationally representative, independently audited, survey of 12,000 face-to-face interviews of New Zealanders aged 10+ which is conducted in conjunction with the National Readership Survey.
---