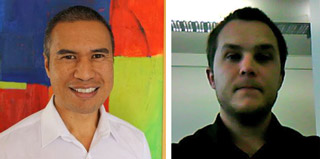 APN NZ Media has established a digital business development team to work across agency sales. The team is part of the company's strategy to increase the digital expertise within the advertising sales teams, and to continue providing multi-channel solutions for clients.
Leading the new team will be head of digital business development Michael Te Young, who will work alongside Rogan Polkinghorne, who has been promoted from senior account manager to digital business development manager.
Te Young joins APN on a six-month contract. Previously, he spent seven years at OMD (the latter part as digital business director). In 2005 he launched Facilitate Digital in NZ, and from 2001-05 he ran the digital advertising team at APN.
Polkinghorne has been with APN for 15 months in a digital specialist role, and previously worked in digital roles at Valued Interactive Media and The Radio Bureau.
---