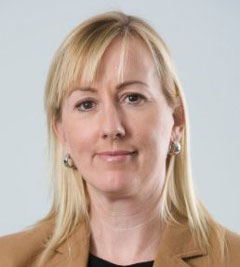 PRINZ taps Katie Mathison: At last week's AGM of the Public Relations Institute, Wellington PR exponent (and PRINZ Fellow) Katie Mathison was voted the insitute's President Elect. Her term as president will commence after the next AGM in May 2016, replacing current President Bruce Fraser.
Mathison is currently group manager of communications at NZ Customs Service where she has worked since 2012. Prior to this she worked in consultancy and in various Government and associated organisations: Food Safety Authority, Energy Efficiency and Conservation Authority, Meat & Wool NZ, Department of Conservation and the Commerce Commission.
She has over 20 years' experience in non-government and government sector management in New Zealand.
"PRINZ is very fortunate to have someone with Katie's strong and proven experience coming into this role," said Bruce Fraser said. "We are particularly pleased that the presidency is coming to Wellington where many PR practitioners and PRINZ members work in government departments and agencies."
---