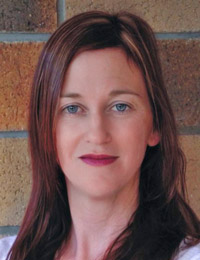 New editor for Management magazine: North Shore-based Adrenalin Publishing has appointed Fiona Powell as editor of New Zealand Management magazine, one of NZ's most influential professional magazines.
Powell was the founder and editor for nine years of Her Business magazine and more recently has edited Human Resources magazine. She also has experience in social media and online publishing.
Adrenalin bought Management recently from the Receivers at Mediaweb (RIP).
The appointment follows the recent announcement that Adrenalin's NZBusiness and Management will be published in a new combined format commencing with the September issue. The aim is to allow each title to retain its own identity whilst giving readers the added value of the complementary content of the other title.
"It will also provide advertisers with a significantly increased distribution for each title allowing them to reach more decision-makers than ever before with the NZBusiness/Management combo," said Adrenalin publisher Cathy Parker.
"Truly the Power of 2!"
About Adrenalin
Adrenalin is an established magazine publishing company with a speciality in the business to business and trade magazine area. Its existing titles include NZBusiness, DEMM Engineering and Manufacturing magazine, Electrical Technology, BeautyNZ magazine, Exporter, Motor Equipment News, NZ4WD and NZ Company Vehicle.
---