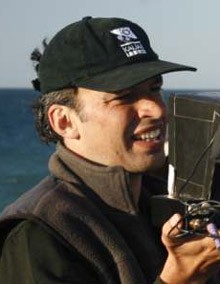 Waitemata taps Scarfies man: Freemans Bay-based Waitemata Films has signed Rob Sarkies to its roster, and announced that the star director is now available for work.
Sarkies first came to notice with his 1999 hit Scarfies, and followed that with Out of the Blue and Two Little Boys. He has also amassed an impressive TV commercial showreel over a number of years.
"Having completed his latest drama project – a television drama due to screen in early 2015 – Rob is now planning to fully focus back on his commercial work," said Waitemata EP Julie Elstone.
Sarkies joins fellow directors Mike Oldershaw, Gary John and Jamie Campbell "to further strengthen Waitemata's commitment to being a 'go to' company for performance-based scripts".
"I'm really excited about joining Julie and the guys at Waitemata and looking forward to immersing myself back in the world of advertising," Sarkies said.
---