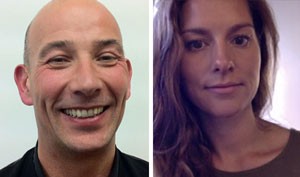 Copplestone exits InMobi: Global mobile advertising company InMobi has parted company – amiably – with its NZ head of sales, Mark Copplestone.
Coppleston established the company's Auckland office in November 2011 (InMobi's head office is in Mumbai, with a regional office in Sydney).
Before that, he helped launch Groupon into the NZ market in 2009, and (from 2009 to 2011) he was general manager of digital sales at TVNZ. He's also a former chair of the Mobile Committee at the Interactive Advertising Bureau.
Copplestone told MA+D he'd take a break and do project work, before deciding on his next career move. He can be contacted at mark.copplestone@gmail.com.
"Mark has played a huge part in the growth of the mobile advertising industry, and of InMobi specifically, from our most early days New Zealand," said InMobi's Sydney-based director/general manager Jon White.
"He has been a great champion of our business, will be sorely missed, and leaves with our heartfelt thanks and best wishes for the future."
Sales manager Charlotte Bell (also based in Auckland) will add Copplestone's duties to her own – including sales, agency inquiries, and client inquiries.
Contact her at Charlotte.bell@inmobi.com.
---