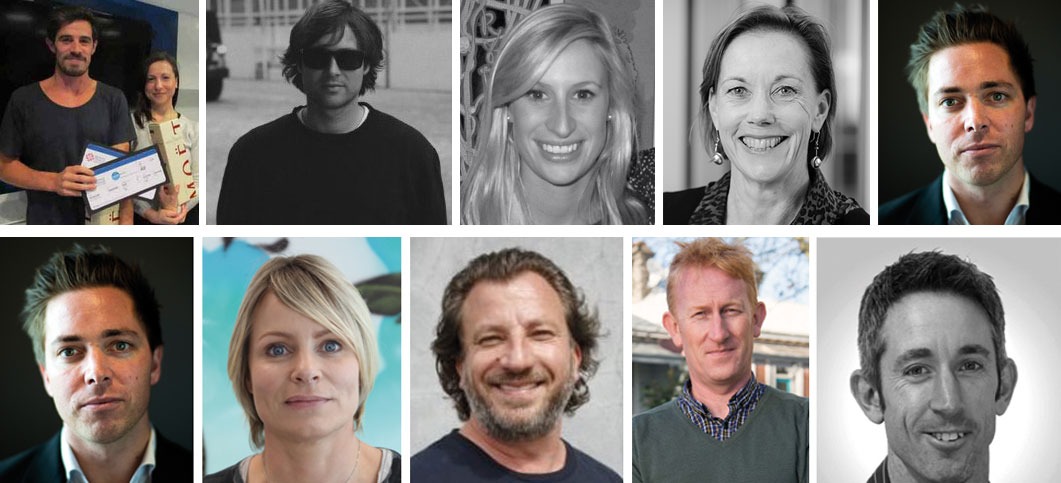 Colenso promotes internally for key senior roles: Scott Coldham, the current Head of Account Management at Colenso BBDO, has been appointed to the newly created role of General Manager at Colenso. Stepping into Coldham's current role will be Angela (Ange) Watson.
"The communications world is evolving and everyone knows that, but it's important for agencies to continue to grow by servicing clients with an unfair percentage of the best talent," said Colenso MD Nick Garrett. "Clients have invited agencies, or at least the ones they trust, back into boardroom and they want to talk to smart people who understand their business and know how to apply creative thinking to solve their business problems. These types of people aren't easy to find so when you do you need to give them room to grow and to do what they are best at.
"Scott Coldham is one of these individuals and has been extremely successful as our Head of Account Management over the last two years. We have gone from strength to strength with our current clients, won new accounts, and introduced project and business management.
"However there is a need right now for our senior team to spend more of their time with clients which is why it our pleasure to promote Scott to the newly created position of General Manager. Scott will be more client facing in this new role and have a broader remit across the agency and our clients working alongside me."
Coldham said: "I'm humbled at the prospect of taking a more active responsibility in the future direction of such a great agency and I can't wait to make my mark."
Nick Garrett: "It's very important that the newly formed business and project management teams within account management continue to evolve and have a fantastic leader to follow. So it is our pleasure to announce the promotion of Angela Watson to the position of Head of Account Management.
Ange has made a dramatic difference to the agency in the short period of time she has been back with us, she leads from the front and is without doubt one of the best and most experienced account people I have ever met.
"We couldn't be happier for both of them, they are world class and deserve their new roles. As the saying goes 'hire people better than you and then get out of their way' and it's so true in this instance – they will be brilliant."
Both appointments are effective immediately.
---
Never heard of them: R/GA New York has signed NZ creatives Thom Darlow & René Van Wonderen. Darlow is ex TBWA\Tequila Auckland; Van Wonderen has been freelancing for Johannes Leonardo, Anomoly NY and TBWA\Chiat Day.
Darlow was previously at TBWA\Tequila Auckland while Van Wonderen has spent the last few years freelancing at for Johannes Leonardo, Anomaly NY and TBWA/Chiat Day.
"I teamed up with Thom because he had a friend whose mate worked at R/GA, and I knew that would be a good in," said Wonderen.
"Never heard of them," R/GA's global chief creative officer and Aussie expat Nick Law told Campaign Brief. What were their names again? I thought we had a policy of not hiring Kiwis."
---
Unusual for a comms agency to have a CEO? Ideas Shop has one: Strategic communications agency Ideas Shop has appointed Marjory Embleton as the company's first Chief Executive. She'll be based in the company's Wellington office.
Ideas Shop's independent Chair Graeme Nahkies says the new appointment follows the adoption of a new structure for the company which underpins its growth aspirations.
"Having celebrated our first decade in business and after several years of strong growth, we needed to evolve our structure to support what is now a much bigger operation and team.
"We also wanted to establish a structure that supported the founding partners' desire to see a sustainable company that would live, grow and develop long after they are no longer involved," he said.
The move to a new national structure, led by the founding partners and the board, and the appointment of a chief executive, demonstrated that commitment.
"The founding partners have, over time, been stepping back from the running the company on a day-to-day basis," said Nahkies.
"This has allowed them to focus much more of their time on our clients, on identifying new opportunities and on getting engaged with, interpreting and advising on key trends and issues that are important to New Zealand."
Embleton says she is not looking forward to the new job – she is already doing it!
"The great thing is that as we talked about the new structure, we began moving towards it so this is not a major change but more of a gentle transition that reflects where our thinking has taken us."
The new structure is the first in a number of new initiatives for Ideas Shop and with another announcement due in the coming weeks, she said.
---
Tangible man joins MPA: Julian Andrews has joined the Magazine Publishers Association as commercial director, on a part-time basis, working two days a week. He replaces Katrina Horton who joined Bauer Media in July. Andrews will continue to serve as a publisher at On-Brand.
Andrews is a former owner of Jones Publishing, current publisher at On-Brand, and is ex Tangible, TRN, APN, Waitemata District Health Board, Ministry of Education, The Big Idea, Rotoroa Island Trust, Rainger & Rolfe and Auckland Zoo.
His career also includes a stint as the head of customer content at McCann Singapore.
---
From online to outdoor: Adshel has appointed Ashley Murray to the position of account manager, replacing Christie Tanner, who has left the business after three years to embark on her OE.
Murray joins Adshel from Trade Me where she was an account manager in the display advertising team.
"We are really excited to have Ashley join the Adshel team," says general manager Nick Vile. "She has a wealth of digital experience which will be of great value as we prepare for the future."
Murray will be based in the Auckland office with responsibility for key agencies and will report to Adshel Auckland sales manager Raewyn Anderson.
---
iSite fills new roles: Out-of-home advertising company iSite Media has filled two newly created roles.Current national commercial manager Frank Costello has been promoted into the position of operations director.
In addition, new recruit Phil Neely has been appointed commercial director.
Neely has worked as a brand owner, media seller and in agency environments during a career that has included roles at OMG, Hypermedia, Progressive Enterprises and Goodman Fielder.
"These two new roles exemplify our commitment to executing the strategic framework that underpins our business ambition," sais iSite ceo Wayne Chapman.
---