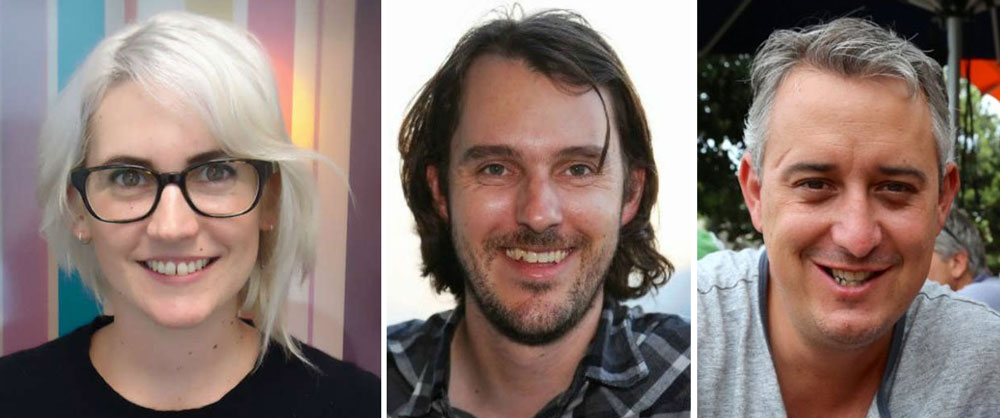 MediaWorks TV boosts sales team: has appointed Glen Kyne to its TV sales team. He joins the company from The Radio Network where he was head of integration.
Kyne will take up his new role in October.
"Glen has an outstanding media background, and has led commercial strategy in the areas of radio integration, digital and music streaming services," says MediaWorks radio & TV commercial director Paul Hancox.
"He will be a tremendous asset to the MediaWorks Group and will add considerable value to our clients and brands."
Spark PHD hires trading managers: Jodie Bennett and Marc Emery have been appointed as trading managers, working with PHD Group's trading director Scott Keddie, and reinforcing the agency's strong trading at Spark PHD.
PHD Group ceo Louise Bond says media trading has always been a pivotal part of Spark PHD's success and its broader philosophy, and the new roles acknowledge its growing importance in the ever-changing media landscape.
"Our goal is always to deliver the very best for our clients, whether through our creativity, our strategic approach or our strong media partner relationships. Media trading is a vital component of delivering successful campaigns and we're proud to be at the forefront of trading here in New Zealand.
"We are committed to maximising our clients' media investments, and expanding our trading team by establishing these new roles will help us stay ahead and set the benchmark."
Bennett has been with Spark PHD for eight years and Emery started in December 2013 – both working as implementation managers – and Keddie says their experience and top-notch negotiating skills will ensure clients' investments are in the best hands.
"Both team members have fantastic analytical skills and the ability to deliver trading strategies that maximise results for our clients," Keddie says. "Having the right trading expertise, across both offline and online media, is becoming ever-more important as the market continues to evolve at a fast pace."
---