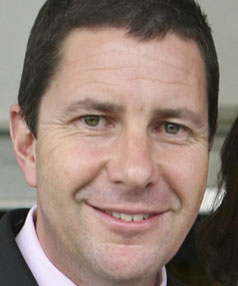 RadioLIVE taps Cliff Joiner: RadioLIVE has named Cliff Joiner as Network Director for the nationwide news and talk brand.
He replaces Rik van Dijk, who has been appointed GM for MediaWorks' Central Otago radio operation.
Cliff Joiner has extensive experience in radio and television news and current affairs.  He joined RadioLIVE in 2012 as Executive Producer for The Marcus Lush Breakfast Show.  Before joining MediaWorks, Joiner was National Bureau Editor for TVNZ.
"Cliff has been a great asset to the RadioLIVE team for the past two-and-a-half years," said Talk Brands GM Jana Rangooni . He is a news heavyweight who has brought a stronger news and current affairs focus to our breakfast show which will now benefit our programmes across the whole day."
Cliff Joiner said: "The opportunity was simply too good to be missed. RadioLIVE has assembled a team of hosts who are among the best journalists, broadcasters and communicators around. I'm looking forward to building on the great work that's already gone in to focusing our attention on what matters most in our business – our listeners; their stories; and the stories that matter most to them.
"I'd also like to pay tribute to all the people who make up the RadioLIVE Breakfast team. You don't choose to get up at 3am every week day unless you're heading some place that you really want to be, and that's been my story for the past two-and-a-half years."
Joiner begins his new role on Monday 22 September.
---