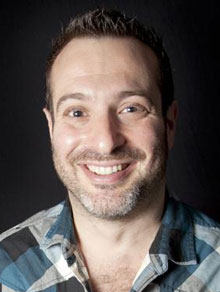 MediaWorks has appointed Andrew Szusterman as group content and entertainment brand director: The new role is charged with creating the cross-platform strategy for MediaWorks' entertainment content and brands, maximising the way content is shared across the company's television, radio and digital assets, and developing new content and revenue opportunities.
"MediaWorks has led the way when it comes to creating great content that lives across radio, television and all the different digital platforms," said MediaWorks Group ceo Mark Weldon: "Andrew has been a key driver for best in class projects like The Edge TV, The X Factor NZ, and Jono and Ben's development for radio, that demonstrate the unique power of the group's talent and platforms. This new role adds focus and investment to a key growth area of the business."
Andrew Szusterman said: "It's a privilege to work with the country's most creative content teams and talent on a daily basis. We're committed to working on a combined creative strategy with our radio, TV and interactive brands, that entertains every New Zealander every hour of every day."
Andrew Szusterman has been group programming director for MediaWorks Radio for the past three years, responsible for content of the The Edge, The Rock, The Breeze, Mai FM and George FM, and co-Executive Producer for the first season of TV3 hit The X Factor NZ. He has extensive TV experience; a former head of Music for MTV UK and Ireland, Szusterman established MediaWorks' music channel C4, and was associate director of programming for MediaWorks TV.
Andrew takes up his new role at the same time as co-executive producing the second season of The X Factor NZ which will screen on TV3 in 2015.
---