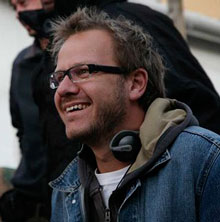 South African director – now new Aussie – JH Beetge has joined Goodoil Films Sydney: "JH is becoming increasingly well known for his strong visual narrative and emotive storytelling," Goodoil EP Sam Long told Campaign Brief Australia. "He's a director to watch."
Beetge's short film The Abyss Boys won Best Short Film at the AMAAs.
"JH is a passionate and accomplished film maker," says Long. "His ability to nail every frame with an outstanding cinematic eye, whilst maintaining performance and emotion is not something you find everyday. We think JH is an exceptional talent."
View JH Beetge's reel here.
---