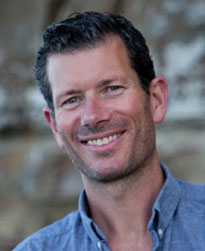 Tom Cotter has been appointed to the newly created role of CIPO (Chief Information & Product Officer) for MediaWorks. The role is part of a new service delivery structure that combines both technology operations and technology product development into one department.
Led by the CIPO, this department is responsible for the delivery and design of all IT and IT-related products across the group.
"Tom has outstanding knowledge of technology and media, and extensive experience in delivering digital innovation and fantastic user experience in a number of companies, from Virgin Media, to Sony to Spark to TVNZ," said MediaWorks ceo Mark Weldon.
"With cross-platform products such as the recently announced combined TV and Breakfast show, and the growth in customer consumption of content at different times of the day and night on all sorts of devices, experience and skills such as Tom's are critical to building a winning media business. We are thrilled to welcome Tom to MediaWorks as a member of the exec team."
Cotter said: "I've never been so excited about a role. The people at MediaWorks are world class and I'm proud to join the team. No other NZ media company has such a strong relationship with Kiwis throughout the day, and I'm looking forward to enabling the TV and Radio teams to make the love for our brands even stronger – regardless of platform."
Cotter has 15 years' experience in developing and implementing digital strategy within large businesses. As general manager for digital media at TVNZ from 2007-2014 he led the digital growth strategy, including responsibility for tvnz.co.nz, tvnzondemand, onenews.co.nz, and the development and launch of Australasia's first mobile and tablet catch-up TV service.
He was strategy leader for Telecom's New Media & Emerging Services, head of product and content strategy for Sony Computer Entertainment Europe (Playstation), and head of games for Virgin Media UK. More recently, he co-founded and was ceo of second screen platform Buzzdial.com.
---