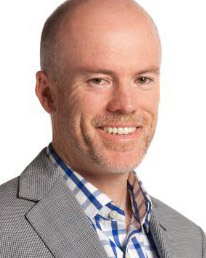 TECH GUY FINDS FULFILMENT IN STRATEGY: Sky TV has created a new senior strategy role and promoted Matthew Orange to the position.
Orange, who has been with Sky since 2006, has now joined the senior management team as Director of Strategy & Products.
As well as focusing on the company's strategic direction, he will lead the development of new product offerings.
Orange has a PhD in Engineering. He's ex Telstra Clear and Vodafone where he worked on new technology initiatives.
Deciding he was more interested in strategy and marketing, he joined Sky and did an MBA in his spare time.
"Matthew has an exceptional brain and a keen talent for identifying future trends," said Sky ceo John Fellet.
"In his new role, he will be putting those skills to good use as Sky continues to advance and adapt to meet, and exceed, our customers' expectations."