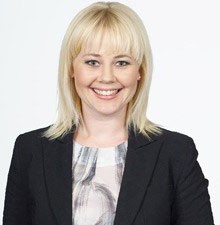 MediaWorks has appointed Sarah Bristow as executive producer of its new cross-platform Paul Henry breakfast show.
Bristow will start work in 2015 on the pioneering new show, which will be broadcast simultaneously across TV3, RadioLIVE and online.
"The new show will integrate MediaWorks' capabilities in radio, TV and digital, creating a unique product and a major shift in the delivery of news and entertainment in the New Zealand market," said MediaWorks Radio ceo Wendy Palmer.
"To secure someone of Sarah's calibre, who has such an in-depth understanding of our vision for this unique show is fantastic. This is a truly ground-breaking project for New Zealand radio and we're delighted to have her on board."
Bristow said: "As a producer, you dream of being involved in the creation of such a unique programme.  It's a bold and exciting move by MediaWorks and I relish the challenge of devising a show that will be truly multi-platform. I can't wait to get started."
Mark Jennings, MediaWorks TV Director of News and Current Affairs said: "We're very excited to have Sarah joining us. With her extensive morning television experience on both sides of the Tasman combined with her excellent understanding of radio, she is the perfect person to drive this innovative show."
Bristow has 13 years' experience in radio and television. Her most recent role was as supervising producer of Late News at Network Ten, Australia. She was also executive producer of Ten's Breakfast Show, hosted by Paul Henry, and was the line up producer for both Close Up and Breakfast at TVNZ. Before moving into television, Bristow was a senior reporter for Radio NZ News and a reporter for Newstalk ZB.
MediaWorks has yet to confirm whether Paul Henry co-host Janika ter Ellen will be his sidekick on the new show.
---