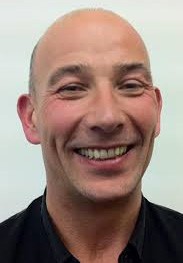 Fairfax Media has bolstered its commercial team with the appointment of Mark Copplestone as national sales director: "Mark brings a wealth of experience in business development, sales strategy and change management to the role," said Gareth Codd, Fairfax Media commercial director.
"He has played a huge part in the growth of the mobile advertising industry in New Zealand. His diverse background in technology, e-commerce, TV and digital, coupled with his understanding of the media owner and agency business models, makes him a natural fit in terms of our strategic direction."
Copplestone has more than 20 years' experience leading high-performing sales teams across the advertising industry – most recently in technology start-ups.
In 2011, he established the New Zealand office of InMobi, a leading global mobile technology company, capturing 40% of the mobile industry's revenue in his first year. Prior to that, Copplestone helped launch Groupon into the NZ market. He held roles – including general manager of digital sales – with TVNZ for six years. He's also a former .chair of the Mobile Committee at the Interactive Advertising Bureau.
Copplestone says he's delighted to be joining the Fairfax Media team. "I'm really looking forward to being part of the transformational change within Fairfax Media, and to driving business growth in 2015," he said
Copplestone takes up the appointment on 1 December.
---