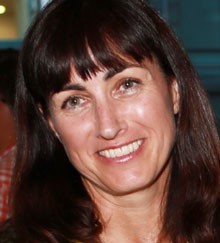 TVNZ has hired three new people: Jo Jalfon joins the broadcaster in the new role of brand marketing manager, based in Auckland: She'll be responsible for delivering the TVNZ brand, trade and channel public relations stories and leading the publicity and trade team.
Jalfon, a former print journalist, joins from Tourism New Zealand where she helped Warner Bros create content on the final Hobbit film, the 2015 Cricket World Cup and the Fifa U20 World Soccer Cup. Before that, she worked for Foodstuffs, Telecom, DB Breweries and BMW NZ in senior communication roles.
Also new at TVNZ is Rebecca Brown, who's been appointed digital marketing manager. She joins from Spark where she led the delivery of the brand change from Telecom. She was also involved, with TVNZ, in creating Tech in a Sec. "Bex has already played a big role in the programme of digital work TVNZ has in the pipeline including the communication's campaign to be delivered for the launch of the new TVNZ OnDemand," said TVNZ in a statement.
The third new talent is Jon Campbell, who's been appointed to customer engagement & retention. He has very recently come to New Zealand with his Kiwi wife and daughter from a senior role with Rightster UK, where he led a team of 12 as head of audience & network development and was responsible for Rightster's YouTube relationship. "He has been immersed in the world of content and his roles have focused on ROI for clients, so he brings a commercial focus with this experience," said the TVNZ statement. Prior to Rightster he was with Universal Music for seven years.
---