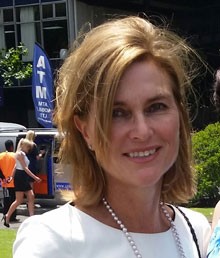 Marketer Jenny Stiles joins Nielsen on January 19 after a six-month stint at Fairfax Media (where she had been northern region marketing manager in the publisher's new-look national management team). Prior to Fairfax, she'd been executive director at News Works, the newspaper industry's promotional cooperative.
At Nielsen, she'll take up the role of director within the Consumer Insights team, reporting to Consumer Insights executive director Carin Hercock.
Stiles, with over 20 years of experience as a strategic marketer and planning professional, has worked in research, agency planning and marketing with most major brands and companies. Her role at Nielsen will have a strong business development focus and she will also lead strategic relationships and qualitative research for the Consumer Insights division.
"We are thrilled to have someone of Jenny's capability and experience join our team," said Carin Hercock. "Jenny is a very clever strategic thinker who has a real passion for translating research insight into impactful and actionable marketing strategy. Her breadth and depth of experience will add real value to the consultative service we offer our clients."
Jenny Stiles said: "I'm really looking forward to my new career with Nielsen. The prospect of working with a broad range of clients at a strategic level and being able to leverage my knowledge and experience to make a difference to their organisations is really exciting."
---