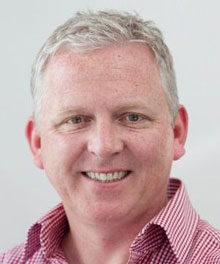 Facebook has appointed Spencer Bailey to lead its New Zealand operations as Head of New Zealand. Spencer is a senior digital executive with over 20 years' experience in advertising and publishing, and a founding member and former chairperson of the Interactive Advertising Bureau New Zealand.
Prior to joining Facebook, Spencer spent five years as general manager of NZME. Digital, a standalone division responsible for digital strategy and execution for all the publisher's products and platforms. His other roles at NZME. Digital over a four year period were chief operating officer and sales director.
Spencer's international experience includes two years in Dubai as director of business-to-business publishing at ITP, the Middle East's largest publishing company. He also held senior sales roles with major UK publishers, including Mail on Sunday, Daily Express and TIME Magazine.
"Today, for over 2.5m New Zealanders, Facebook is an integral part of their lives," Bailey says. "With huge growth in mobile, Facebook has become one of the most exciting and effective ways for  businesses to connect and engage with Kiwis.
"We work with New Zealand's biggest brands including Air NZ, Spark, Lion, Hyundai, McDonald's, The Warehouse, Tourism NZ and ASB Bank, and I'm looking forward to helping them and their agencies realise their full potential on the Facebook platform to build their brands."
Facebook Australia & New Zealand managing director William Easton said: "New Zealand continues to be a very important market for Facebook and we are excited to have Spencer lead our operations as we increase our investment in the local market. He brings to Facebook a wealth of experience, insights and strong networks across New Zealand's thriving digital advertising industry."
---