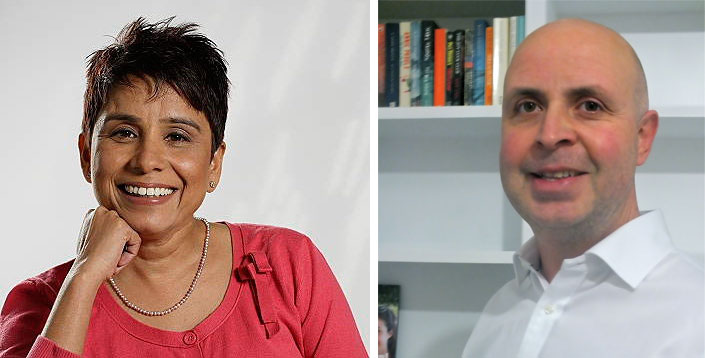 Ambba Kuthiala Joins Creative Crowdsourcing Platform eYeka: Former Publicis Singapore GM Ambba Kuthiala is to join global crowdsourcing creative agency eYeka as managing director for Asia Pacific. eYeka set up an office in Auckland last month under the helmsmanship of The Dept.'s Trevor Moodie, but Kuthiala will continue to be based in Singapore.
At Publicis Singapore she had been leading large FMCG clients for the agency as Asia Business Director. "As FMCG brands increased their investment in crowdsourcing by 48% in 2014 compared to 2013 (source: upcoming trend report to be released by eYeka), the platform has been successfully moving towards offering more strategic services for innovation and campaign ideation as well as high-end video content creation, leveraging its community as a creative engine," said Moodie.
"Kuthiala will bring over 20 years of experience in the agency business with deep specialisation in FMCG, personal care and healthcare to help eYeka's clients leverage crowdsourcing more strategically and more effectively."
She joins a growing network of creative directors who work with eYeka's community to enrich its creative output.
"Joining eYeka is a very conscious and exciting choice for me as it takes consumer engagement to the next level," she says. "A new communication model that helps clients get a fresh perspective on their brands by harnessing the power of 'intelligent naivety' through crowdsourcing.
"I am looking forward to bringing my experience of working with large clients into a hybrid space that provides exciting solutions and the best ROI in the rapidly changing consumer landscape.
eYeka global ceo François Pétavy said: "Our trend report, soon to be released on eYeka, shows that 85% of the leading global brands have already used crowdsourcing in the last 10 years. Our vision is to embed consumers' creativity further into brand's marketing and communication processes by making it the indispensable way to truly connect with what consumers want and to find out how to surprise them.
"Ambba will be paramount in helping us achieve that vision."
The newspaper industry has appointed BBC executive Brian Hill to head the Newspaper Publishers' Association and its marketing and Sales arm News Works NZ.
Holding senior roles with BBC worldwide since 2007, Mr Hill is currently completing a review of the media and consumer products business in the New Zealand market. BBC Worldwide is the corporation's global content company with annual sales in excess of NZ$2 billion and a staff of 1900.
Before coming to Auckland with his New Zealand wife and two daughters last year, Mr Hill was UK Sales and Retail Director of Consumer Products and previously held other senior content sales and licensing roles.
Earlier in his career, Mr Hill worked in sales and business development positions with the home entertainment divisions of Woolworths Group Plc and Kingfisher Retail Group.
Announcing the appointment, NPA chairman Michael Muir said Mr Hill would bring a strong commercial focus to the newspaper industry's national bodies.
"Brian has worked for one of the world's most respected media brands, and will be a strong advocate for newspapers, in both print and digital platforms."
He replaces former executive director Jenny Stiles who resigned last year.
The NPA is the trade association of the daily and Sunday newspaper industry while Newsworks NZ offers a range of services including advertising sales support, industry information, marketing and promotions. A subsidiary is the Print Media Copyright Agency (PMCA) which markets and sells licences to organisations wanting to use articles appearing in newspapers and magazines.
---