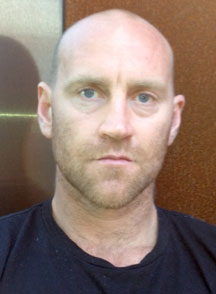 PHD Group taps Simon Bird: PHD Group has appointed leading strategist Simon Bird to group strategy director. Bird, who was most recently at FCB Auckland as planning director, joins PHD Group to head up the agency's growing strategy team.
Before that, he worked in similar roles at Whybin\TBWA Auckland and Saatchi Sydney (and other agencies abroad and in Australia).
The news follows the group's recent appointment announcements of Nikki Grafton to managing director of Spark PHD and PHDiQ, and Jane Stanley to managing director of Resolution Media and programmatic buying arm Accuen. Simon Bird replaces Jane Stanley in her previous PHD Group strategy director capacity.
PHD Group ceo Louise Bond says Bird is a very welcome addition to the agency of Connected Specialists and clients will be on the receiving end of an unparalleled strategic approach in a world that is increasingly digitised, socialised and connected.
"Simon brings with him a wealth of strategy experience, having worked in a number of large creative and media agencies, both locally and internationally," Bond said. "Working together with Gareth O'Connor and James Davidson, this trio will continue to deliver great strategic thinking across Spark PHD, PHDiQ and Spark PR & Activate."
Simon Bird said: "Insight-driven strategy is what PHD was founded upon; it remains at the agency's heart, and this approach is becoming increasingly important for clients as media choices continue to expand. I've worked and played with a number of people at PHD and have a huge amount of respect for the team there."
He starts in May.
About PHD 
PHD Group New Zealand comprises three business units, Spark PHD, PHDiQ and Spark PR and Activate.  Other recent Connected Specialists appointments include:
Mike Harland was appointed Head of Online Content across PHD Group
Scott Keddie was promoted from his role as PHD Head of Trading to OMG New Zealand Chief Investment Officer
Earlier this year, Robin Wilson began as General Manager of Spark PR & Activate
The PHD network is part of the Omnicom Media Group (www.omnicommediagroup.com), a division of Omnicom Group Inc (NYSE: OMC) www.phdmedia.com
---