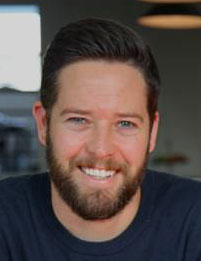 Special Group's head of production for the past four years Nigel Sutton has exited agency life in favour of a senior producer gig at Ponsonby-based production outfit Blockhead.
At Special Group, Sutton produced award winning, fully integrated campaigns for a spectrum of major clients including 2degrees, AA Insurance and Smirnoff.
His time at Special Group was preceded by 10 years working between .99 and Colenso BBDO, where he became senior producer, running major campaigns for Frucor, Vodafone and Burger King among others.
"Nigel's the perfect fit for us," said Blockhead executive producer Josephine Mackenzie. "He understands agency requirements and having worked with just about every major production company in Australasia knows all our clients."
Nigel Sutton said: "I'm loving it already. The guys have a fantastic reputation, are great to work with and have some exciting things on the horizon."
---