Leading merino apparel brand Icebreaker has appointed Carla Murphy as chief marketing & strategy officer.
CEO Rob Fyfe says Murphy will be based in Auckland, and will be responsible for developing all aspects of the brand's strategy as Icebreaker "looks to grow the business both in and beyond its outdoor core market".
Murphy was most recently VP Women's at Amer Sports in the UK where she was responsible for developing the women's business of the outdoor and winter sports brands in their portfolio including Salomon, Arc'teryx, Atomic and Mavic. She joined Amer Sports in 2013 as brand & creative director for Nikita.
Prior to this she gained extensive experience in strategic and creative brand development working for brands and agencies across many consumer sectors including sport, outdoor, lifestyle and grocery.
"I'm beyond excited for the opportunity to be a part of the next phase of such a pioneering brand and looking forward to re-establishing Icebreaker as the challenger brand founder Jeremy Moon brought to the market," Murphy said.
---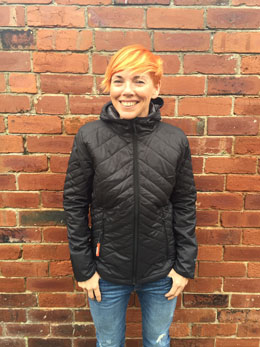 "As a leader in its category and with great existing consumer affinity, Icebreaker's return to prominence has the potential to connect beyond the outdoor consumer to all active, comfort and style conscious consumers around the world."
Rob Fyfe said: "Carla's skills and experience are an exciting addition to the ambitious team we have assembled from around the globe at Icebreaker. She comes to us with a great depth of knowledge in building apparel brands and consumer insight led business strategies across global markets.
"Our industry is changing rapidly and we are in a unique position having strong regional teams well positioned in markets across the globe, an innovative and passionate product design team based in Portland, Oregon (the hub of sports and outdoor design) and the support of a global service centre headquartered in NZ.
"Our global presence is increasing each year and Carla's experience and skills will contribute to us continuing to innovate in the category we pioneered. On top of this she is a mad keen ultra runner and will be a brutally honest product tester!"
Icebreaker was founded in NZ in 1994 by Jeremy Moon who created a ground-breaking and highly comfortable performance fabric from merino wool. It has grown to be a global brand that develops innovative merino apparel for outdoor and active use now sold in over 5000 stores across 50 countries.
---