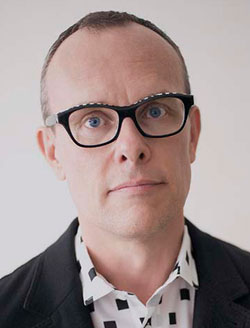 Former Saatchi & Saatchi NZ digital creative director Tom Eslinger – an American creative who spent 15 years in NZ from 1990 to 2005 – has been named global chief creative officer of Y&R Group agency Burson-Marsteller, a global strategic communications & PR firm based in New York.
In his new role, Eslinger will be responsible for the integration of strategy, planning and analytics to yield creative ideas for application across all traditional, digital and mobile platforms as well as emerging platforms like virtual, augmented and mixed reality.
Eslinger came to New Zealand in 1990 and for five years he developed the interactive media, design and art history and typography curriculum for Wanganui Polytechnic. He joined Saatchi Wellington in its heyday in 1998 before transferring to Saatchi Auckland (first as NZ CD, then Worldwide digital CD based at Saatchi Auckland). He left his Saatchi Auckland role to return to LA in 2005.
"Tom Eslinger is an extraordinary creative talent and leader who will bring the latest creative processes and new thinking to our work," said president Kevin Bell.
"In an era where the lines between advertising, branding, media and public relations have blurred, Tom will use his broad expertise to ensure creativity is at the forefront of everything we do."
Over 20 years, Eslinger has been awarded many times at the Cannes Lions, and has won dozens of other international and regional awards including The Effies, Clios, D&AD, Axis, AWARD, Spikes and The One Show. He has served as president of the Cyber Lions and inaugural Mobile Lions juries and as a jurist on the Cyber, Innovation and Titanium Lions.
---