Award-winning investigative journalism trio Paula Penfold, Eugene Bingham and Toby Longbottom joined Fairfax Media yesterday.
Fairfax executive editor Sinead Boucher said the appointments reflected a focus by Fairfax on increased investment in high quality journalism that mattered to New Zealanders.
"Paula, Toby and Eugene are an exceptionally talented team who have created some of the most compelling journalism in New Zealand," she said. "Their flair for hard-hitting investigative journalism and innovative storytelling will be a real asset to our audiences and I am thrilled they have chosen to join forces with us."
Boucher said the team would be encouraged to experiment with telling in-depth stories in modern formats on existing and new platforms.
The group joins Fairfax's existing line-up of investigative and special projects journalists around the country, who are already serving their local and national audiences with work across Stuff.co.nz and Fairfax newspapers.
"We know that our audiences have a deep need and appetite for journalism that is thought-provoking, serious and in-depth," Boucher said. "They expect us to hold the powerful to account and champion the causes that matter to New Zealanders, and we are committed to doing so."
Among the trio's most significant work was a three year, multi-part investigation into the Teina Pora miscarriage of justice case. Their journalism exposed faults in key evidence in the case and was credited with helping him get released from prison and having his convictions quashed.
Other recent groundbreaking stories they worked on together include the Battle of Baghak investigation into the deaths of two soldiers in Afghanistan and the exclusive interview with Tania Billingsley, the victim in the Malaysian diplomat sex attack case.
Penfold said the group is excited about taking a new direction with Fairfax Media.
"There's a real opportunity to continue the kind of journalism I enjoy, but in interesting new ways," she said. "I'm thrilled to be working for a company that recognises the value of investigative journalism – and is prepared to invest in it."
BIOS
Toby Longbottom is a current affairs editor who worked closely with John Campbell for six years as an integral member of the Campbell Live team, covering the Napier siege, cyclone Yasi, and extensive on-the-ground coverage of the Christchurch earthquakes.
He spent the last three years working with some of New Zealand's best journalists on the 60 Minutes/3rd Degree/3D Investigates programmes. His portfolio includes stories such as 'Pornography's effects on the brain', 'Bullying in the Fire Service', and 'The Raurimu Massacre'.
He was the editor and creative director of the Teina Pora investigation; the case which ultimately saw Pora released from prison in New Zealand's biggest miscarriage of justice.
Eugene Bingham has been a journalist for 25 years, gaining a reputation for investigative stories. Most recently, he was a current affairs producer at TV3 for 60 Minutes, 3rd Degree and 3D Investigates.
He had a long career at the New Zealand Herald, where he held senior positions including Weekend Herald News Editor and Weekend Review Editor. His favourite assignments include a stint at the Parliamentary Press Gallery and covering the Sydney, Athens and Beijing Olympics.
Over the years his work has been recognised at the NZ Film and Television Awards and the Qantas Media Awards.
He is married to journalist and author Suzanne McFadden.
Paula Penfold has a reputation for powerful current affairs journalism, and interviews. Her career began at Radio New Zealand and continued at TVNZ, then TV3, where she worked on 60 Minutes, 3rd Degree, 3D and 3D Investigates.
She is married to journalist Mike McRoberts.
---
---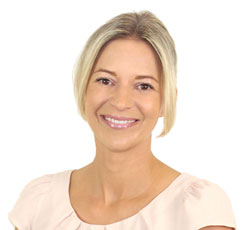 Auckland-based creative talent agency The Pond has just added its 10th talent agent – senior talent agent Charlotte Gordon.
She comes to The Pond via nine years in London working for some impressive recruitment firms, including Boyce Recruitment, which headhunted her in 2011to build up their freelance division for their creative client roster.
"Charlotte brings to the table deep experience from the cutthroat world of UK creative talent recruitment where she worked with top ad agencies, production companies, and broadcasters like Discovery Channel, Disney, AMV, BBH, MTV, and NBC Universal," said The Pond managing director Leighton Howl.
"She comes across as chatty, relaxed, and friendly – which is all true – but behind all the bonhomie lies an almost OCD level of organisation and thoroughness that she brings to every new role or booking.
"Clients will love her because she's a born relationship-builder who can read between the lines of any role to find the perfect candidate for their needs. And Pond creatives will find her insightful guidance on how to build their creative careers invaluable."
Meanwhile, The Pond has recently expanded the number of creative professions it represents to include 35 categories, including animators, front-end developers, stylists, VFX artists, matte painters, retouchers, typographers, and UX designers.
Howl says that in late 2014 the company launched full-time recruitment services and followed that in 2015 with an online job board that now attracts more than 6250 local and international job seekers a month and boasts an 80% success rate.
"The Pond's focus in 2016 is on premium representation of the best creative in the market available and ensuring tangible results for clients and creative talent alike.
"It's as simple equation really: the creatives want advice and exposure here and overseas so they can score the best work opportunities from the widest range of available sources. At the same time, clients want the best creative minds to stay competitive and produce the best for them and their brands. So basically we can help everyone win."
---