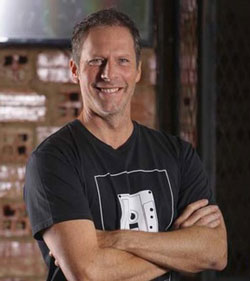 Commonwealth//McCann, a division of McCann Worldgroup, has hired Ogilvy & Mather Vietnam CCO and Kiwi expat Todd McCracken as regional executive creative director for Commonwealth//McCann's Asia Pacific operations, according to a report in Campaign Brief Australia.
McCracken – who was often in the headlines in NZ in the early 2000s when he was a senior creative/CD at Whybin\TBWA Auckland, and part of the team that created the landmark ASB Goldstein campaign – will be based in Bangkok in his new role, which becomes effective on September 1.
Commonwealth//McCann is the global advertising agency of record for the General Motors Chevrolet brand.
"As a highly-awarded creative across Asia, I'm pleased to welcome Todd to our global community," Commonwealth//McCann creative chairman Linus Karlsson told CB. "I'm confident Todd's creative sensibility will continue to elevate our product across Asia and deepen our ongoing commitment to inventing strategic and meaningful campaigns for General Motors Chevrolet brand."
Originally from New Zealand, McCracken has worked in Asia Pacific for 13 years across a large portfolio of brands, including. He joins Commonwealth//McCann from Ogilvy, where he worked for the last eight years; five years as chief creative officer, Vietnam, and three years as chief creative officer, Ogilvy Singapore.
Prior to joining Ogilvy in 2007, McCracken was regional creative director at Grey based in Singapore.
---