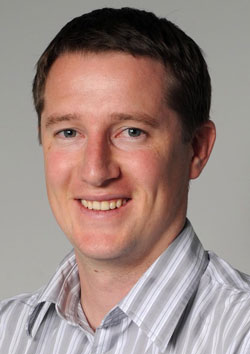 Leading accounting softare provider MYOB has appointed Conor Roberts as its NZ communications & public affairs manager. MYOB is an Australian multinational corporation with a strong presence in NZ.
Conor Roberts has a decade of experience in private and public sector communications and public affairs. He has previously held a number of senior roles including head of public affairs at Spark, external relations manager at Todd Property Group and chief political advisor to the Mayor of Auckland.
MYOB NZ general manager of SME olutions James Scollay says Roberts' experience across both corporate affairs and government sectors made him a fantastic choice to lead MYOB's communications and public affairs initiatives in New Zealand.
"I am thrilled to welcome Conor to the MYOB team," he said. "He has a strong background leading high-profile public relations and campaign activities and extensive experience in the New Zealand political arena. His innovative thinking will help us build upon and strengthen MYOB's positive reputation in the market."
Roberts said he is excited to a company that has transformed itself in recent years into a significant tech innovator that plays a major role in helping New Zealand businesses to succeed with its range of online accounting solutions.
"MYOB is a respected company with an innovative and passionate team of highly skilled employees and a large network of partners right around the country," he said. "Its products help hundreds of thousands of businesses to do business and I look forward to supporting MYOB's role as an advocate for small and medium enterprises in New Zealand."
---