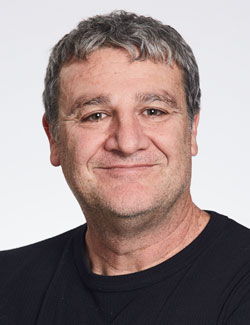 Veteran copywriter, published author and awarded creative Glenn Wood has joined Ogilvy & Mather full time in the role of Creative Director, following a recent freelance role with the agency.
Wood's career of almost 30 years in the New Zealand advertising has seen him work with many large agencies including Y&R, DDB, Saatchi & Saatchi and Colenso BBDO.
In addition to his copywriting work, Wood has had books for both children and adults published as well as creating screenplays.
"I'm very happy to be joining the creative department alongside exceptional talent like ECD Regan Grafton and with the chance to work on big brands," said Wood. "It's the right time for me to get back into the buzzing environment of an agency full time."
Regan Grafton said he's glad to have snagged Wood for a permanent position.
"Glenn is a true pro with great creative consistency, an upbeat personality and good negotiating skills. The only catch was a surfing clause in his contract."
Teaming up with art director Julie Spedding, Wood will work across Ogilvy & Mather's client portfolio.
---