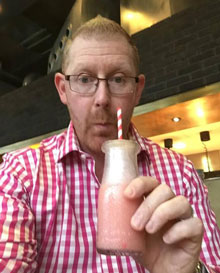 Christchurch-based travel media supplier Jetmax has appointed Vaughan Fleming to the new role of sales director.
Jetmax is a premier travel media provider and offers exclusive digital travel publisher advertising to the APAC market across Mobile, Digital and Data.
"Vaughan has worked with Jetmax previously and his new elevated role displays his commitment to Jetmax and this growing category" said Jetmax commercial director Simon Apperley.
Vaughan Fleming said:" My role had expanded and morphed thanks to continued growth and support from advertising agencies, airlines and regional tourism organisations, who have embraced our technology and seen amazing results."
---