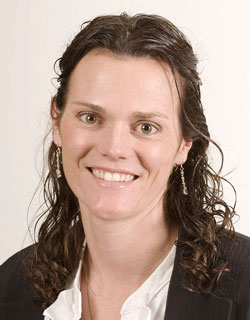 Auckland-based independent consultancy Pead PR is boosting its tech team resources with the appointment of Sarah Munnik to the role of account director.
Munnik joins Pead PR from South Africa where she headed up the technology practice at Hill+Knowlton Strategies.
She has more than a decade of technology and corporate communications experience. Included among her clients have been Cisco, Amazon Web Services, NetApp, Twitter, Citrix and Intel.
Pead PR managing director Deborah Pead says Munnik is highly regarded for her strategic development skills, the tailoring of 'tech talk' for media consumption and high quality client service.
"Sarah is an exceptional addition to our tech and senior management teams bringing with her excellent and wide ranging technology experience," Pead said. "She is also a qualified Pilates instructor and a marathon runner."
Munnik qualified Bachelor of Arts in Communications from Rand Afrikaans University in 1999 and also holds a PR Diploma from London Chamber of Commerce a&nd Industry. In 2015 she gained the African Excellence PR Award in the technology and consumer electronics category.
In addition to her PR credentials, she has owned several small businesses and represented South Africa in two Action Netball World Cups.
She assumes her role from acting account director Leandri Smith who will continue to work with the Pead PR tech team on a contractual basis in order to better balance her family life.
---