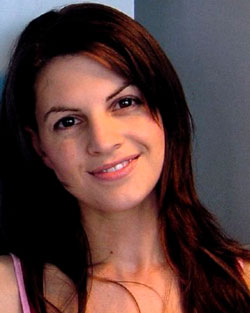 Brendon Gleeson, managing director of Newmarket based Tenfold Creative says the agency is thrilled to welcome Anna Gervai back into the fold, as Digital Director.
"We worked together in the early days of Tenfold and eight years later Anna's back!
"She founded and sold a successful digital agency focused on SMEs, Anna became Digital Director at JWT, creating online success for household names including Ford, Placemakers, Z Energy, Kellogg's and Jack Daniel's.
"With over 15 years' digital and marketing experience, Anna is an accomplished authority on tangible business returns from social media and digital marketing."
An in-demand public speaker and regular commentator on digital marketing and social media, Gervai's articles have been published in Idealog, Australian National Business Review and Techday.
She founded and manages a very large NZ LinkedIn group, engaging with over 4000 local marketing professionals.
With experience on both client and agency side, Gervai has helped create successful online presences for brands across a range of industries and clients, including: Manufacturing, Ford, Cavalier Bremworth, Sleepyhead, Contact Energy, Finance Now, Cisco. Bracu, Beds R Us, Z Energy, Placemakers, Unichem / Life Pharmacy, Liquorland, Kohu Road, Berocca and Elevit (Bayer), Kellogg's, Gladwrap (Clorox), and Jack Daniel's (Hancocks).
Tenfold Creative is part of the team that won the B2B category + Supreme Award at this year's Marketing Awards.
---