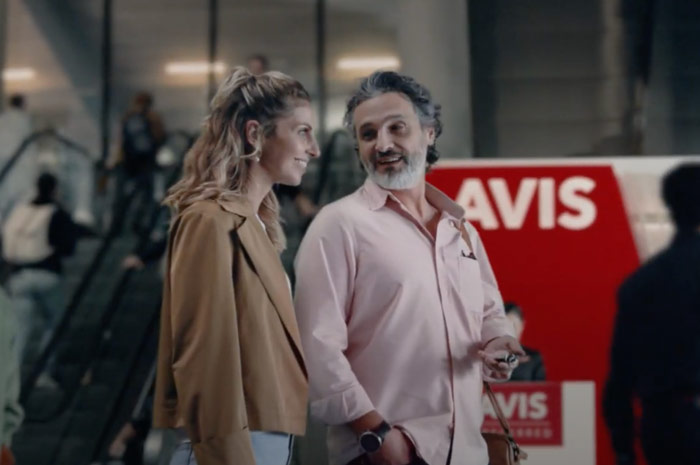 AUCKLAND, Thursday: Avis Rentals NZ has released the next iteration of its Driven By Better brand platform, with new creative via Aussie agency Host/Havas.
The Kiwi involvement in the campaign was mainly limited to the role played by Boyd PR Auckland, who issued this statement: "The Better brand platform was brought to life by Australian filmmaker Derin Seale, known for his Academy Award-nominated short film The Eleven O'Clock.
"The new creative brings to life a relatable moment known to all travellers, while showcasing the effortless experience of travelling with Avis.
"The platform celebrates the company's decades-long history of leadership and continuous improvement, to offer the sleekest car rental experience.
---
"We loved seeing this project come to life as the chaos of travel impacts everyone and we wanted to represent this in an honest way."
---
"In this campaign, the travellator metaphor nods to Avis's commitment to making car hire seamless for customers through services like Avis Preferred , Avis Precheck , and the Avis App.
The campaign will run across BVOD, OOH, online, social, and digital display."
Sydney-based Avis head of marketing Vanessa Wolczak said: "We see Driven By Better as the antidote to travel pain and we're constantly innovating car hire to our provide customers with an effortlessly smooth travel experience."
Host/Havas ECD Justin Ruben said from Sydney: "Bringing the latest Driven By Better platform has been a fantastic journey.
"To differentiate the brand in the category, we grounded the platform in a shared experience and tied in the simplicity of Avis's seamless car rental experience.
"We loved seeing this project come to life as the chaos of travel impacts everyone and we wanted to represent this in an honest way."
---

CREDITS
Client: Avis New Zealand
Creative Agency: Host/Havas
Production Co: Finch
Director: Derin Seale
DOP: Danny Ruhlmann
Post Production: Arc Edit
Offline: Dan Lee
Grade: Fergus Rotherham
Online: Eugene Richards
Sound Design & Music Composition: Rumble
Casting: Toni Higginbotham
Media: Havas Media
PR: Boyd PR NZ
---