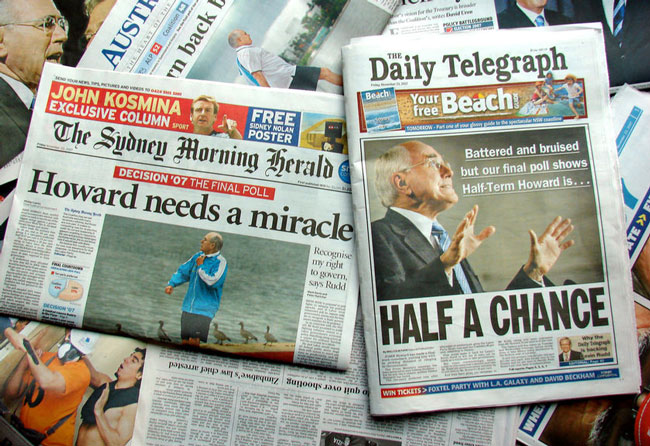 Good news for traditional media in Australia this past week. Data released in Sydney show during the month of June, most Australians got their news from traditional formats.
Latest figures from Enhanced Media Metrics Australia, the cross-platform audience insights survey, indicated that in June, news media readership reached 93% of the adult population; consumption of news media on desktops/laptops, mobiles and tablets reached 73%.
The figures were slightly higher for commuters in major cities, where 94% engaged with news media and digital news media was read by 81%.
The Sydney Morning Herald was Australia's highest-reaching title across all platforms with 6.07m readers, followed by the Daily Telegraph (4.63m), Herald Sun (4.24m), The Age (3.43m), The Australian (3.17m) and the Courier-Mail (3.01m).
---