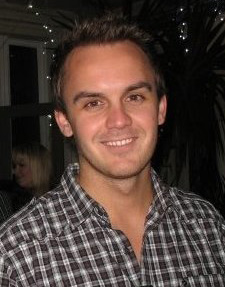 DDB creative director Brett Colliver has again been appointed to head the 2016 AWARD School in New Zealand.
The NZ edition of the Australasian training programme for aspiring creatives, copywriters and art directors will run later this year (dates and venues to be advised).
The application brief will be released and available to download from the AWARD School webpage on Friday 5 February. Successful applicants will be accepted into a 12-week intensive course designed to spur idea generation across a range of different mediums, covering 10 creative briefs.
"For those looking to break into this great creative industry, this is an invaluable opportunity to learn from and work closely with some of the best in the business – most of whom have experienced the course firsthand," said AWARD chairman Wilf Sweetland (managing partner of The Sweet Shop).
"We are calling for applicants from all different backgrounds, so even if you have never before considered a career as a creative but want to find out more, come along to our information night. We will be looking for originality, and of course stamina – this is a tough and competitive course, but also extremely rewarding. We look forward to hearing from you."
Every year, throughout Australasia, AWARD School accepts up to 300 students from around 800 applications. Applications for AWARD School NZ will open later in the year.
---