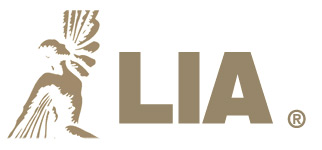 The 29th LIA Awards has issued its call for entries, with a deadline on Friday 13 June. This year, LIA has added an additional medium to the competition – Branded Entertainment.
Under the Branded Entertainment umbrella, judges will award creative solutions funded by and complementary to a brand's marketing strategy. This means the work must bear the brand's personality, positioning and marketing objectives.
The idea can encompass any piece of content, scripted or unscripted, a comedy or drama as a single submission or a series. It can also take any form, be it film, television, live event, gaming, or music video. One of the main criteria is that it must be entertaining and engaging.
The Branded Entertainment Jury will be chaired by Amusement Park Entertainment ceo/chairman/chief creative officer Jimmy Smith.
LIA honours creativity in 15 media: Billboard, Branded Entertainment, Design, Digital, Integration, Music Video, Non-Traditional, Package Design, Poster, Print, Radio & Audio, The NEW, TV/Cinema/Online Film, TV/Cinema/Online Film – Music & Sound and TV/Cinema/Online Film – Production & Post-Production.
Who Can Enter? All companies and/or individuals involved in the creative process are eligible to enter. As a piece of work is a collaborative effort, potentially created by more than one company, LIA allows multiple entrants.  For complete entry details, visit http://www.liaawards.com/.
2014 Key Dates:
Entry System Opens – 21st April
Initial Entry Deadline – 3rd June
Judging and 'Creative Conversations' – 3rd October – 11th October
Shortlist Notifications Released – 20th October
Winners Announced – 3rd November