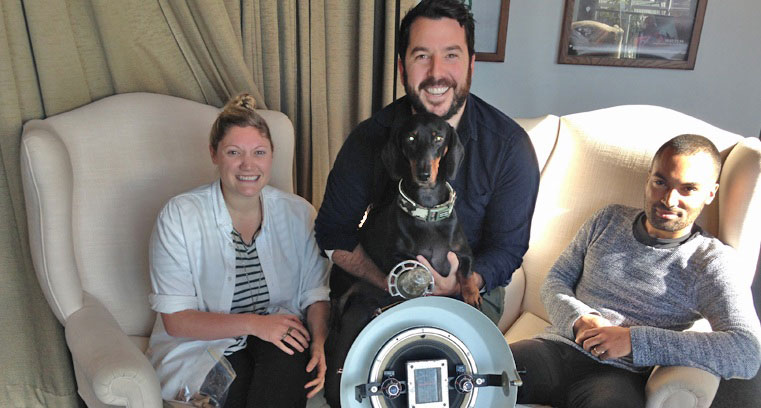 It seems Colenso BBDO weren't barking mad when they created a radio station just for dogs. The agency's creation, K9FM for Pedigree, has received a lot of attention – including a Silver Lion at this year's Cannes festival.
"They thought well beyond the fenced backyard of the 30-second spot and started a radio station designed just for dogs: K9FM," said TRB's branded content & communications project manager Morgan Penn.
"Research explains that classical music calms dogs down, ambient sounds keep them stimulated and a relaxed voice eases their separation anxiety," she says. "The programme included everything from relaxing classical music and virtual outings to chat shows – and dog owners could even call up and leave a voice message for their pooch.:
The ORCA judges loved it, naming it the winner for June/July.
"Sometimes you hear an idea and you just go, damn that's awesome!" said the judges –Karl Fleet (Special), Josh Lancaster & Jamie Hitchcock (Assignment Group). "This is a great idea that could have fallen down by not following through with execution. The creative team didn't let that happen with some imaginative and entertaining content that held the listeners' attention.
"Well that's what my dog told me anyway," said Lawson (pictured with Yoda).
The Colenso BBDO team of, Matt Lawson, Oriel Davis, Levi Slavin, and Beth O'Brien pick up the $500 and a limited edition Martin Horspool certificate and a $5000 radio schedule for Pedigree.
To enter the ORCAs and to listen and view this month's winning campaign, visit www.trb.co.nz.
---