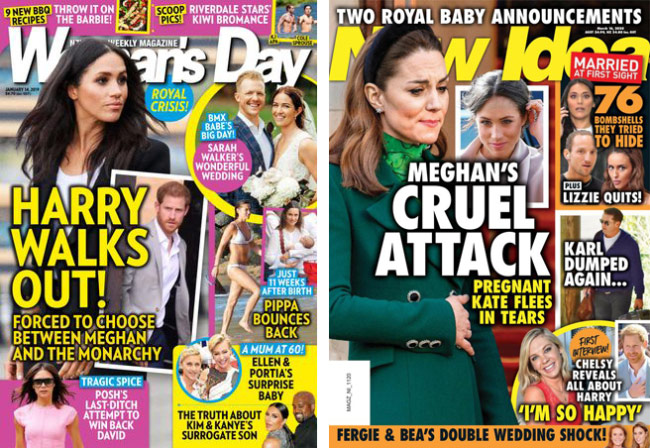 SYDNEY, Today: Two large AU/NZ magazine publishers are about to merge, following approval from Australia's competition watchdog, which has this morning given the green light to Bauer Media's bid to purchase Seven West Media's Pacific Magazines.
The Australian Competition & Consumer Commission had initially expressed concerns about the A$40m acquisition, flagging that the publishers have titles which are in direct competition with each other.
Now, however, the ACCC has given it the OK, and Seven West Media anticipates the sale will be completed as soon as early April.
The watchdog noted the crossover between titles such as Bauer's Woman's Day and, and Pacific's New Idea and That's Life, but ultimately determined the transaction was not likely to substantially lessen competition.
---
"Only silence so far from Bauer NZ. Just what effect the decision will have here remains unclear."
---
Silence from Bauer NZ
Just what effect the decision will have in NZ is unclear.
Bauer NZ has yet to make any kind of statement – and nothing on its website, either. M+AD's sources were Aussie online titles B&T and Mumbrella (scroll down for the links).
Bauer Media is part of the Bauer Media Group, which is based in Hamburg, Germany, publishing over 600 magazine titles globally.
Pacific Magazines is a wholly-owned subsidiary of ASX-listed Seven West Media. SWM is a national media provider across television, magazine and newspaper publishing and online platforms.
ASX-listed Seven Group Holdings has a 41% shareholding in SWM. SGH is an Australian diversified operating and investment group with businesses and investments across industrial services, oil and gas and media.
---