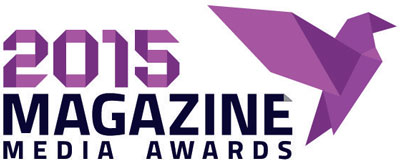 The Magazine Publishers Association has announced the finalists for next month's Magazine Awards. Bauer tops the list with 46, followed by Tangible Media with 25, Fairfax with 19 and Kowhai Media with 10.
In an effort to reference the way magazines are moving off the page and how the commercial models are evolving, there were four new categories this year, many of them of relevance to the marcomms industry.
The winners will be unveiled at the awards ceremony on Thursday 3September 3 at the Viaduct Events Centre.
The finalists are:
BEST MAGAZINE
There are six categories – the winner of each category becomes a finalist for Magazine of the Year.
Consumer Special Interest      
New Zealand Weddings
NZ Rugby World
OHbaby!
Current Affairs & Business       
Metro
New Zealand Geographic
North & South
Home & Food      
Dish
Healthy Food Guide
NZ House & Garden
Industry & Trade      
PRO Photographer
Wares Magazine
NZ Marketing and StopPress
Lifestyle       
Good
NEXT
NZ Life & Leisure
Mass Market Women's       
NZ Woman's Weekly
Woman's Day
BEST EDITOR
Six categories – the winner of each becomes a finalist for Editor of the Year.
Consumer Special Interest      
Gregor Paul, NZ Rugby World
Leonie Haydon, Mana
Melissa Gardi, New Zealand Weddings
Current Affairs & Business       
Nikki Mandow, Idealog
Pamela Stirling, New Zealand Listener
Virginia Larson, North & South
Home & Food      
Lisa Morton, Dish
Jeremy Hansen, HOME
Sally Duggan, NZ House and Garden
Shelley Ferguson, Your Home and Garden
Industry & Trade      
Ben Fahy, NZ Marketing/StopPress
Rebekah White, PRO Photographer
Steve Bohling, Wares Magazine
Lifestyle       
Kate Coughlan, NZ Life & Leisure
Nadene Hall, NZ Lifestyle Block
Sarah Henry, NEXT
Mass Market Women's       
Fiona Fraser, New Zealand Woman's Weekly
Sido Kitchin, Woman's Day
BEST DESIGNER
Six categories
Consumer Special Interest      
Alanna Dennis, OHbaby!
Julian Pettitt, NZ Fishing World
Marc Backwell, Mana
Current Affairs & Business       
Jenny Nicholls, North & South
Marc Backwell, New Zealand Geographic
Matt Moss, Idealog
Home & Food      
Fiona Kerr, Dish
Fiona Lascelles, Cuisine
Tanya Wong, Your Home and Garden
Industry & Trade      
Andre Kini, Interior
Andre Kini, Landscape Architecture NZ
Marc Backwell, PRO Photographer
Lifestyle 
Louise Thomson  NEXT
Tracey Ellin, Good
Yolanta Woldendorp,  NZ Life & Leisure
Mass Market Women's 
Bela Trussell-Cullen, New Idea
Mirella Monteiro,  Woman's Day
BEST COVER
Six categories
Consumer Special Interest      
Mana
NZ Autocar
NZ Fishing World
Current Affairs & Business       
Idealog
Metro
North & South
Home & Food      
Dish
HOME
NZ Gardener
Industry & Trade      
Architecture New Zealand
BeautyNZ
NZ Marketing and StopPress
Lifestyle       
Good
NEXT
NZ Life & Leisure
Mass Market Women's       
CLEO
The Australian Women's Weekly
Woman's Day
BEST JOURNALIST
Six categories
Consumer Special Interest      
Rebecca Hayter, Boating New Zealand
Matt Philp, Heritage New Zealand
Matthew Pike, Wilderness
Current Affairs & Business       
Donna Chisholm, North & South/Metro
Joanna Wane, North & South
Mike White, North & South
Industry & Trade      
No finalists
Home & Food      
David Burton, Cuisine
Jeremy Hansen, HOME
Sue Allison, NZ House & Garden
Lifestyle       
Jane Warwick, NZ Life & Leisure
Rachael Russell, NEXT
Mass Market Women's       
Kasia Jillings, New Idea
Nicola Russel,l The Australian Women's Weekly
Suzanne McFadden, The Australian Women's Weekly
BEST COLUMNIST
Two categories
Consumer       
Deborah Hill Cone, NEXT
Niki Bezzant, Healthy Food Guide
Sarah Quigley, NEXT
Current Affairs & Business
Diana Wichtel, New Zealand Listener
Jane Clifton, New Zealand Listener
Matthew Hooton, Metro
BEST PHOTOGRAPHER
Two categories
Consumer       
Aaron McLean, Cuisine
Carolyn Haslett, New Zealand Weddings
Jane Ussher, NZ House & Garden
Current Affairs & Business       
Adrian Malloch, North & South
Richard Robinson, New Zealand Geographic
Simon Young, Metro
Advertising Sales Excellence
Two categories
Consumer       
Alison Shrigley, New Zealand Gardener
Maddie Thomas, Your Home and Garden
Stuart Dick/Liezl Hipkins, HOME
Current Affairs & Business       
Miles Gandy, New Zealand Geographic/PRO Photographer/Time
Stuart Dick/Matt Smith/Krista Rostenberg, KiaOra
Vernene Medcalf, NZ Marketing/StopPress
BEST SALES SOLUTION
Griffins: Huntley & Palmers Flatbread, Bauer Media Collective, Taste/Your Home and Garden/Woman's Day/The Australian Women's Weekly/NZ Woman's Weekly
Tourism Australia/OMD NZ, Tangible Media Content Marketing, Dish (Savouring Australia)
Unilever – Persil, Anna Magasiva/Kaylene Hurley, Woman's Day
BEST RETAIL/SUBSCRIPTION CAMPAIGN
Centenary Poppy Project, NZ Gardener
Little Shop, Woman's Day
BEST OWNED MEDIA/CUSTOM PUBLISHING BRAND
Habitat, Tangible Media
KiaOra, Bauer Media
Little Treasures, Tangible Media
Best Brand Community/Extension(s)
Dish digital & social media extensions, Dish
New Zealand Geographic Archive, Discover New Zealand Geographic
NZ House & Garden Magazine/tours/awards/website/movies/social media, NZ House & Garden
OHbaby!, OHbaby! Magazine
BEST PUBLISHING INNOVATION
Idealog Pitch Circus, Idealog
The Briefing, Idealog
Ziera Magazine & App, NEXT
---