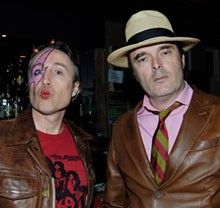 Barnes Catmur & Friends is the third most effective independent agency in the world, according to the 2014 Effie Effectiveness Index, just out.
The Auckland indie also made a strong showing on the main global list, at #42.
The most effective NZ agencies on that main global list are Colenso BBDO/Proximity at #7, followed by DDB Group at #17, and FCB at #32.
The Effie Effectiveness Index is derived from almost 3000 finalists and winning entries to Effie Award competitions worldwide between 14 June 2013 and 13 June 2014.
The Index is constructed by converting every Effie award and finalist into points – 12 for a Grand Effie, eight for Gold, six for Silver, four for Bronze and two for a finalist (with contributing agencies receiving half these points).
In the Asia Pacific list, Colenso BBDO/Proximity ranks third, DDB Group 6th, and Clemenger BBDO Wellington 18th.
---