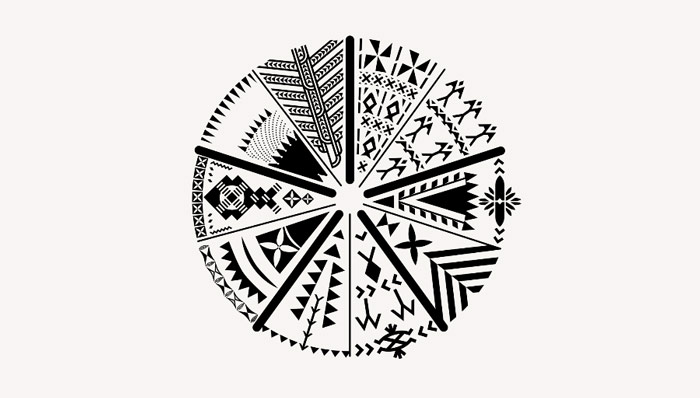 AUCKLAND, Today: Ponsonby indie BCG2 has recently finished a complete rebrand for what was formerly the Pacific Education Centre. Now known as the Centre for Pacific Languages, the organisation exists to help heritage Pacific languages thrive.
CPL provides free language courses for Pacific communities, cultural competency workshops for corporations and businesses, and translation services for clients in New Zealand, the Pacific and around the world.
BCG2 was responsible for renaming the organisation, then designing a new logo, developing a new brand identity, and building the new website.  
The new logo represents 10 individual Pacific nations interconnected and unified through shared whakapapa.
It's based on completely authentic designs, unique to the Pacific nations. This was achieved through extensive research, drawing inspiration from traditional tattoos and tapa-cloth art from each nation, then bought together as one collective vision and story.
---
"We're focused on sustaining and revitalising the languages and cultures represented in our logo."
---
CPL ceo Tuiloma Gayle Lafaiali'I said, "We're focused on sustaining and revitalising the languages and cultures represented in our logo.
"That job has been made easier thanks to the expertise BCG2 has shared with our organisation. They understood our vision and were incredibly respectful of all our nations' identities."
BCG2 MD Michael Jarvis said, "We felt a strong sense of responsibility and a real determination to help restore feelings of belonging and identity in the re-brand.
"The new identity has a genuine depth of meaning and representation, showcasing all Pacific identities, connecting to the past but driving for the future in keeping these cultures and languages thriving in Aotearoa."
BCG2 has also been retained to support CPL in improving commercial outcomes for its Cultural Competency and Translation divisions.

CREDITS
Client: Centre for Pacific Languages
CEO: Tuiloma Gayle Lafaiali'I
Agency: BCG2
Head of Technology: Kevin Akers
Digital Designer: Justin Cramer-Roberts
Designer: Nic Hall
Copywriter: Joel Francis
Creative Director: Robin Powell
Executive Creative Director: James Blackwood
Managing Director: Michael Jarvis
Digital Strategist: Jose Alomajan
Business Director: Alexia Walsh
About BCG2
BCG2 is a 100% locally owned communications, design, digital and media agency.
---