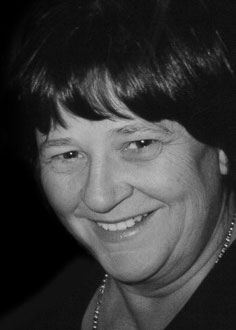 CAANZ and MediaWorks are again searching for the industry's most inspirational leaders, with nominations now open for the Inspiring Individual Award, an annual tribute, held in conjunction with the Beacon Awards, to honour the late Sandy Smith.
"This is a lovely award – and thanks to Mediaworks," says CAANZ events & sponsorship manager Natasha Stitchbury.
Nominated by their peers, the Inspiring Individual is the unsung hero in an organisation; the person who inspires others with their generosity of spirit, patience, willingness and passion, and who is integral to the company's culture and success.
"This award honours Sandy Smith's wonderful work ethic and business philosophy, and celebrates like-minded individuals in the industry," says MediaWorks chief commercial officer Mark David.
"Sandy made a tremendous contribution to MediaWorks for 13 years and, in her role as business development manager, she mentored countless colleagues and many other people in the industry, generously helping others to succeed in their own careers."
Sandy Smith worked in the media industry for more than 25 years, building many enduring client relationships.  Her expertise and understanding of the sector led to her involvement in groups dedicated to improving advertising standards, research and addressing key industry issues.
The Inspiring Individual Award was launched in May 2011 at the CAANZ Media Awards (now the Beacons). The inaugural recipient was Richard Fenner, then of SparkPHD.  Other recipients have been Liz Fraser (at the time general manager MSN.co.nz and chairwoman of the IAB); Starcom & VivaKi ceo Alistair Jamison; SparkPHD ceo Louise Bond; Claire Harris (then managing director of Nielsen) and in 2015 Chrissy Payne of OMD.
The Inspiring Individual Award nominees are selected by their peers. Nominees need to meet the following criteria:
Is a mentor for others – this person invests time in younger members of the team, inspiring them professionally and encouraging them to evolve as individuals.
Shares their knowledge and wisdom accumulated during their time in the industry.
Someone who colleagues go to when they want an answer that will be wise, practical and honest.
Contributes to the media industry – this person sees the value in being involved in industry developments and initiatives in a constructive way.
Approaches challenges with a positive, can-do attitude.
Challenges the status quo with logic and reason.
Embraces the changes in our ever-evolving media landscape.
Nominations should include an explanation as to why the nominated individual is deserving of this award. A nomination form can be downloaded via the CAANZ website (www.caanz.co.nz). Completed nominations should be sent to natasha@caanz.co.nz by 4pm Thursday 24 March.
The winner of the Inspiring Individual Award will be announced at the Beacon Awards Show on Thursday 5th May, 2016 and will receive $10,000 to be used to further their education, such as attending an international media festival or seminar – an opportunity to gain further experience and knowledge to be shared.
The Beacons Awards show will be held at VEC on Thursday 5 May.
---