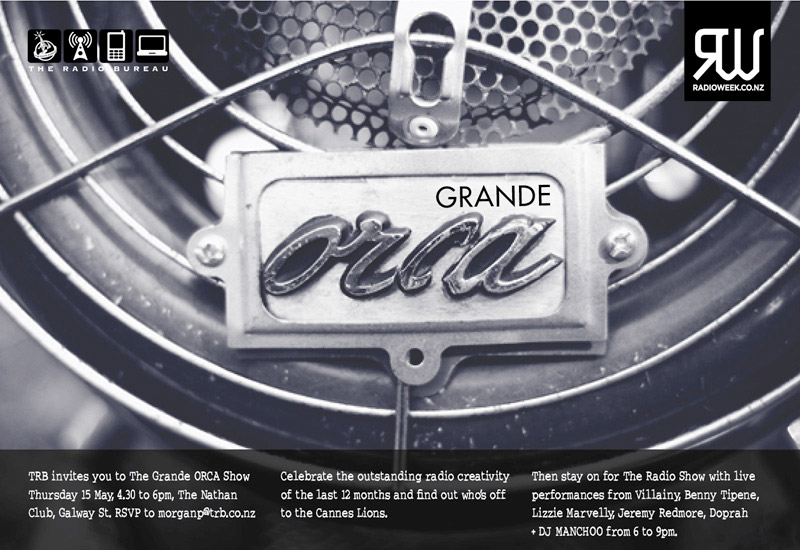 The radio industry holds its annual celebration of creativity, the Grande ORCAs, at the Nathan Club in Galway St, Auckland, on Thursday (May 15). The prize is a trip for two to the Cannes Lions.
The show runs from 4.30pm to 6pm, and is followed by The Radio Show – a party with live performances from Villainy, Benny Tipene, Lizzie Marvelly, Jeremy Redmore, and Doprah, with DJ Manchoo.
Invites are scarce – the contact is Morgan Penn (morganp@trb.co.nz).