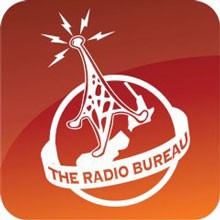 The power outages in Auckland played havoc with M+AD's coverage of the latest radio survey – so we're referring readers direct to The Radio Bureau site – one of the few sources of info not tainted by the necessarily self-interested coverage in MediaWorks and NZME (formerly APN) press releases. Not to mention the Herald, which unashamedly favoured NZME stations in its coverage.
Basically, the survey shows that very little has changed nationally, and in Auckland and other regional centres.
Everthing you need to know – including cumes, shares, age-group breakdowns and T1-T2 comparisons – can be found at www.trb.co.nz/survey-national.html.
The T2 Radio Survey, released today, shows that radio has grown 42,000 new listeners since the last release (T1 2014). This result is set against a backdrop of major changes in stations and personalities across the country over the last 6 months.
Commercial radio continues to reach three quarters of the population each week nationally, or 2,217,700 (All People 10+). This survey covers 13 markets sampling 15,044 people aged 10 years and over.
Radio continues to increase its 18-34 youth audience gaining 27,300 new listeners. Further, this audience now listens for an additional 39 minutes each week, extending their engagement time to 16 hours, 34 minutes weekly.
This trend is highlighted and supported by radio's growing Online and Social figures. Since the previous survey in March, the Monthly Impressions across all radio brands have increased by 35% and the Facebook community has also grown 22% to 1,106,483 Fans.
These content extensions are taking radio's engagement to new levels as audiences fully immerse themselves in their relationship with their favourite brand across multiple platforms.
The Auckland radio market attracted 22,000 new listeners tuning in each week. Time spent listening for youth grew 118 minutes to 15 hours and 30 minutes.
---